Our social secretary David Culliford arranged a Curry Night at the Sunrise Restaurant in Chandler's Ford: the Chandler's Ford Chess Club Christmas Curry (the CFCCCC…) Steve Dunleavy presented the Knockout Trophy to Pete Przybycin at the meal.
The Chandler's Ford Chess Club meets up for social gatherings a few times a year, with David Culliford organising the get-togethers. Often these occasions provide the setting for the presentation of one or more of the Trophies for the Chess Club's various Tournaments. The most recent one was our Christmas Curry at the Sunrise Balti & Tandoori Restaurant in Chandlers Ford, on 12th December.
The Knockout Trophy was presented during the evening. The event was well attended, with 16 of us present, and was a very enjoyable evening.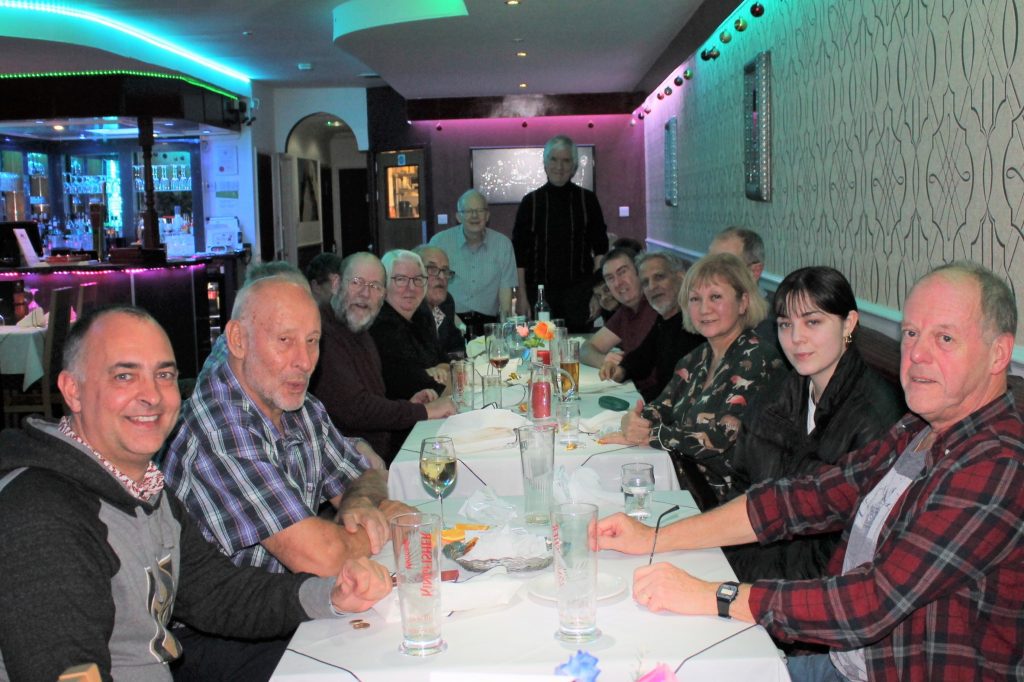 Steve Dunleavy, the Knockout tournament organiser, presented the Trophy to the 2019 winner Pete Przybbycin.