Malcolm Clarke reports on the recent surge for Chandlers Ford B team to the top of Division 4; plus C team's more declining progress…; also Winchester C v University C.
After drawing their first two matches Chandlers Ford B have won their last three matches and sit at the top of division 4. In their most recent match they beat Andover B who have faded after a good start to the season, with their winners in a 3-1 triumph being Dick Meredith, Rob Bird and Sam Murphy on the bottom three boards.
Chandlers Ford C in contrast have faded after a bright start to the season and were whitewashed by a Basingstoke team who out-graded them on every board, having in their previous two games been comfortably beaten at Salisbury in the league and by their own D team in the cup. They nevertheless still have a 50% record in the league in terms of match points.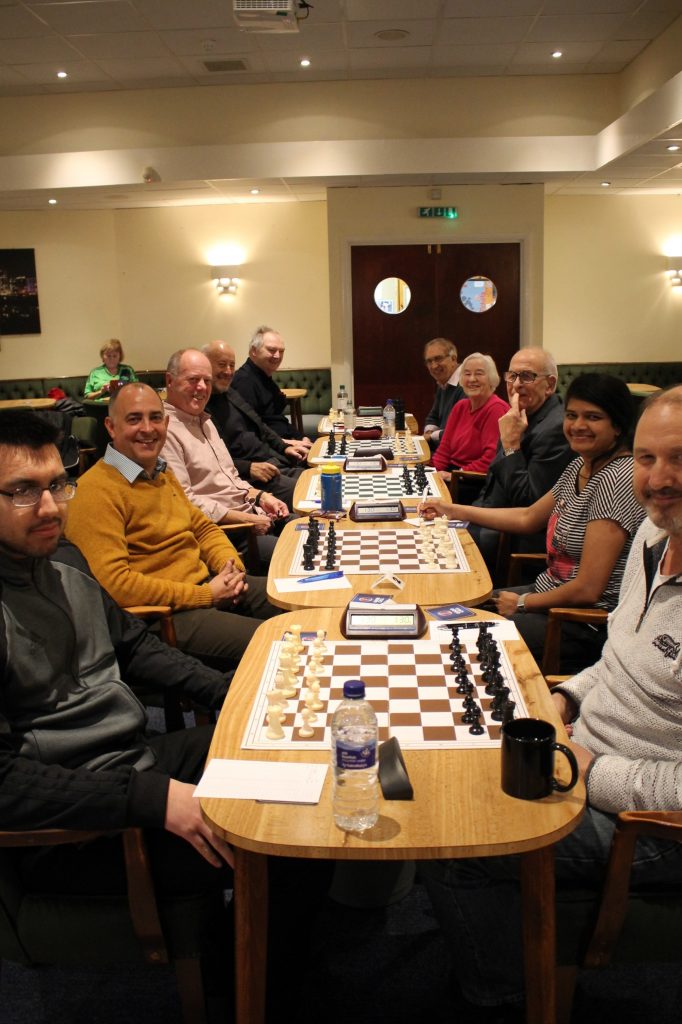 Wins on the bottom two boards by Alan Weaver and Sammy Rebdi earned Winchester C a 2-2 draw against University C.