Chandler's Ford Chess Club has three club tournaments: the Summer Tournament, the Ladder, and the Knock-out tournament. Results are sent for English Chess Federation grading.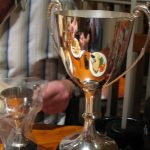 This is run during the summer, and is played in a 5-round Swiss format between May and September. The winner's name is engraved on the Kooner Cup and receives a replica of the Cup.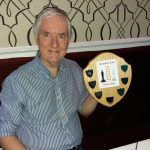 The Chandlers Ford Chess Ladder runs  each year. You can challenge a player up to 4 rungs above you: if you win you swap places, otherwise you both stay where you are. At the end of the 12 months the winner is awarded with a trophy.
The Knock-out starts with a Preliminary Round, The subsequent Rounds reduce the field of players by half each round, until the 2 remaining players play a final to determine the winner. It is organised by Steve Dunleavy.