Round 1 of the 2022 Knockout Tournament saw 8 of the remaining 16 players eliminated. Eight now remain. The Knockout Round 2 Draw has now been made. The Knockout is organised by Steve Dunleavy.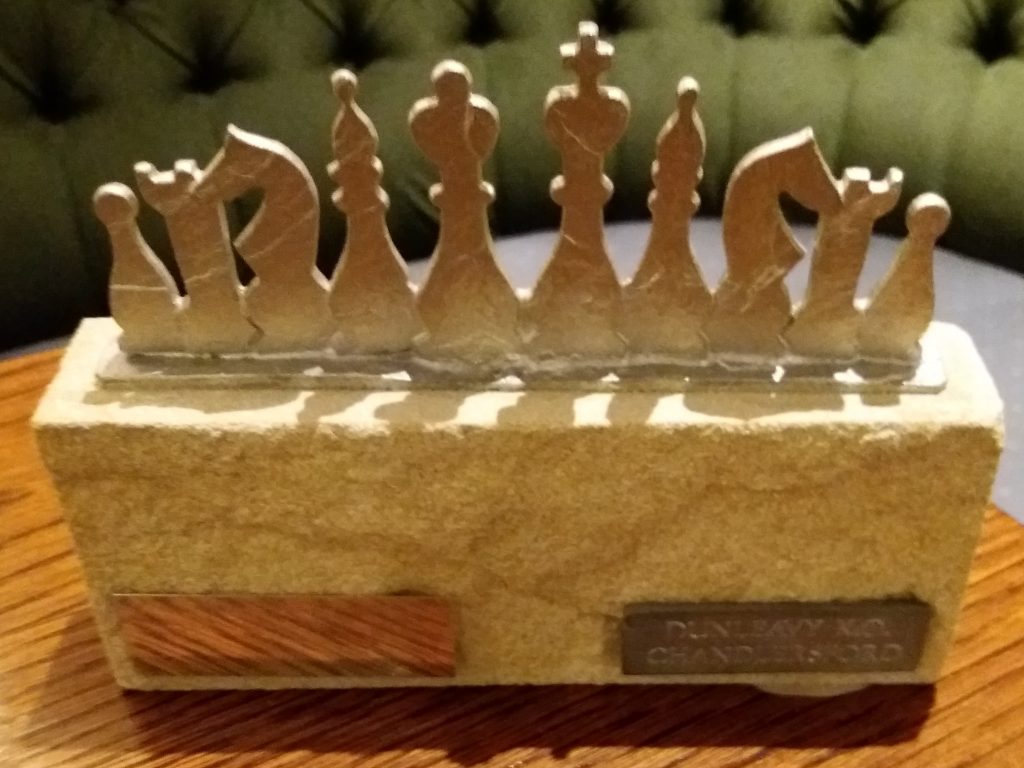 The Knockout 2022 so far
26 players entered this year's Knockout. The Preliminaries, 10 games and 6 byes, saw that field reduced to 16 to compete in Round 1. Eight of the Round 1 players have been eliminated. Eight players have made it to the second round.
Round 2 Draw
Graham Stuart vs Joe Henbury
David Culliford vs Keith Gregory
Dick Meredith vs John Kooner
Rob Sims vs Nobby George

Pairings and results for each Round can be seen on the Knockout 2022 Page:
Rules recap

1) the player drawn first plays with white(in the event of a draw colours
are reversed in the replay)
2) both players have their clocks set at 90 minutes
3) all games to be played by the 24th August; please let me know if for any reason you need a time extension to that deadline
4) if possible all games to be played over the board at club nights(2/8,
9/8,16/8,23/8) or at an agreed alternative venue
5) if necessary games may be played on the internet but please check with me first that this is okay
6) enjoy your games and please email me your result asap + when you have agreed to play the game to enable me to monitor progress
Steve Dunleavy