Malcolm Clarke reports on Chandlers Ford D team's win against our own C team to reach the Division 5 Cup final, and the A Team's defeat against Andover.
Chandlers Ford D comfortably beat Chandlers Ford C 3.5-0.5 to reach the division 5 cup final. Their team was a strong one and in fact on paper it was the stronger of the two teams. The two Rob's Bird and Sims both won their games and James Daas continued the good form he showed in the club tournament by winning on board 1. The game on board 4 between Nobby George and Rose Saunders was drawn. However D team captain Steve Dunleavy won his game against Colin Grant which counted for grading purposes only.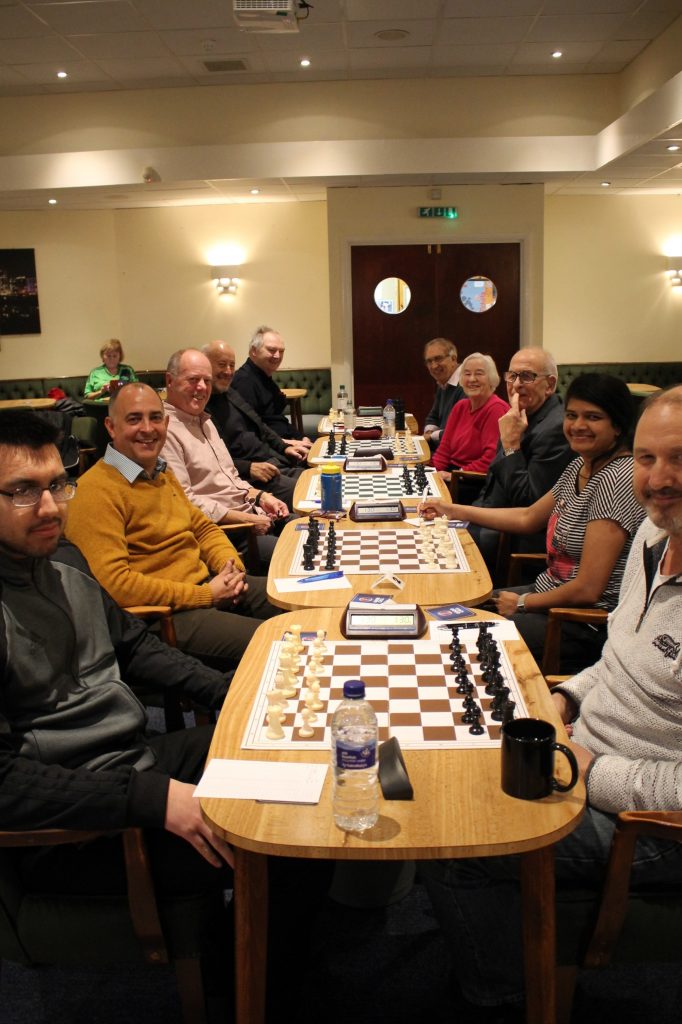 After drawing their first two league games the Chandlers Ford A team lost 3-2 to Andover with David Culliford being their sole winner and Dave Holmes and Sam Murphy drawing.  However both Murphy and Phil Overton who lost had good positions at one stage.  Graham Stuart who suffered a rare league loss showed great resilience in trying to get back into the game when material down.

---