Chandler's Ford Chess Club has four club tournaments: the Summer Tournament, the Ladder, the Knock-out tournament, and the Book Prize Tournament.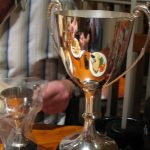 This is run during the summer, and is played in a 5-round Swiss format between May and September. The winner's name is engraved on the Kooner Cup and receives a replica of the Cup. The organiser is Malcolm Clarke.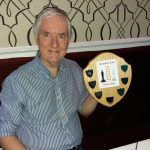 The Chandlers Ford Chess Ladder runs each year. You can challenge a player up to 4 rungs above you: if you win you swap places, otherwise you both stay where you are. At the end of the 12 months the winner is awarded with a trophy. The organiser is Rob Sims.
The Knock-out starts with a Preliminary Round, The subsequent Rounds reduce the field of players by half each round, until the 2 remaining players play a final to determine the winner. It is organised by Steve Dunleavy.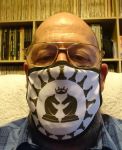 The new Book Prize Tournament started at the beginning of October 2021. There are two Sections, the Major and the Minor. The format is all-play-all within the respective Sections. The games are played either over the board, or online at lichess.org. The time control is 90 minutes each. It is organised by Peter Przybycin.
Previous Tournaments
Previous Book Prize (2020)