Results of the week's online club tournaments on 15th and 17th December, and links to join the forthcoming tournament on 22nd December. Plus the latest Lichess Ladder standings.
Online Tournament results 15th ,17th December
Tuesday Arena, 15th December 2020
15 of us participated in this week's Arena Tournament on Tuesday 15th December, online at lichess.org, a great turnout. Congratulations to Keith Gregory ('KeithDFG'), who came first – with a wide margin. Well done too David Culliford ('djc202') 2nd, and Mike Henbury ('Ewokmike') 3rd.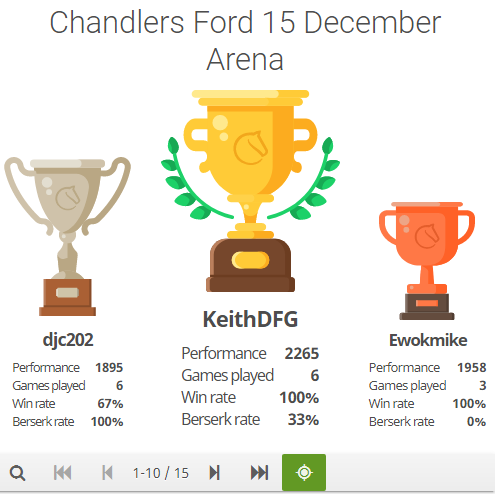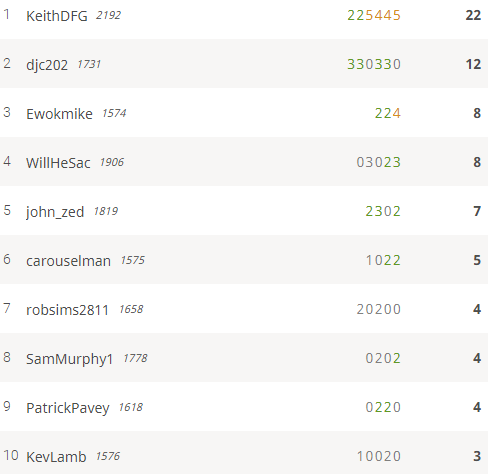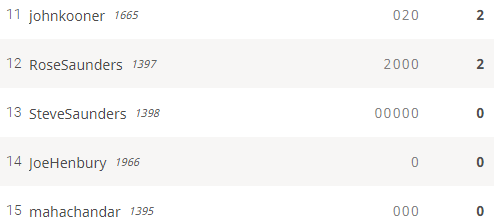 5-Round Swiss, 17th December: tight at the top
Eleven of us played in the 5-round Swiss on 17th December. Congratulations to Graham Stuart ('WillHeSac') for winning a tightly-contested tournament. Patrick Pavey who was second, had won as many games as Graham, and so had the same number of points – and the same 'Tie Break' scores . The system had to delve deeper to distinguish their podium positions: Graham had a tournament grade performance of 1978 compared to Patrick's 1950. Close at the top! Well done too Joe Henbury who came third.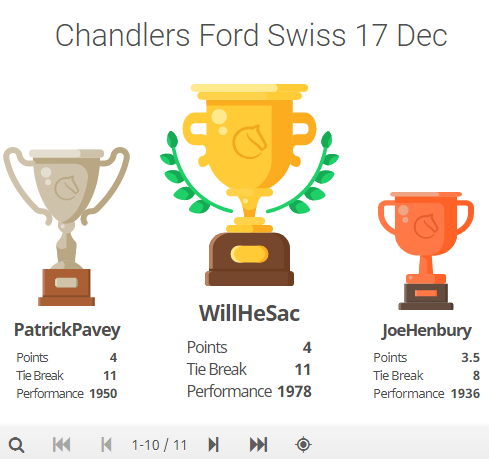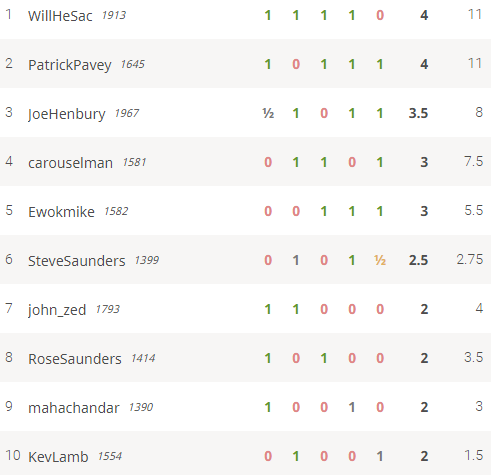 Forthcoming online club tournament: 22nd December
Our regular weekly online Tuesday Arena is at 8pm on 22nd December 2020. Players have ten minutes each per game in the one-hour tournament. It's already set up, click on the button below to go to the Tournament.
No tournament yet for Thursday 24th – but if enough players are available and keen to play one can be set up quickly.
The Lichess Ladder: Patrick top at Christmas
The club's Lichess Ladder organiser, Nobby George, reports three results this week:
Maha Chandar  1  Steve Dunleavy  0
John Kooner 1  Andrew Vagg  0
Manoj Chandar  1  Keven Lamb  0
The club's Lichess Ladder Tournament is updated each week on Sunday. This means we can tell who is top of the Ladder this Christmas: well done Patrick Pavey!