This week: Knockout Tournament organiser Steve Dunleavy presents the Trophy to the 2020 winner Peter Przybycin; results of the week's online tournaments, plus details of the coming week's online tournaments.
2020 Knock Out Tournament winner Peter Przybycin presented with Trophy
Peter Przybyin won this year's Knockout Tournament. The tournament was organised by Steve Dunleavy, who presented the Trophy to Peter (in a socially safe way) last weekend.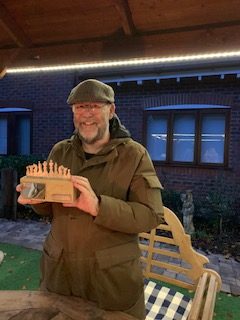 Tuesday Arena: the Force is strong with the Ewok
Twelve of us participated this week in the online tournament on 3rd November. Congratulations to Mike Henbury (Ewokmike) on coming first – by a huge margin. Although he didn't go 'Berserk' to score bonus points, the Ewok still ran amok – and won all his games. The Force was clearly with him.
Well done too John Kooner 2nd, and Sam Murphy 3rd.
The Tuesday Arenas are online on lichess.org.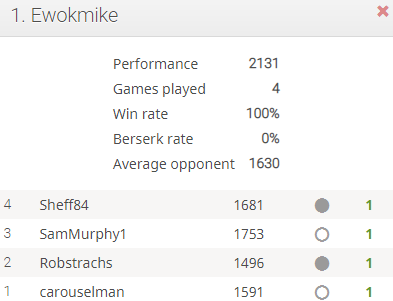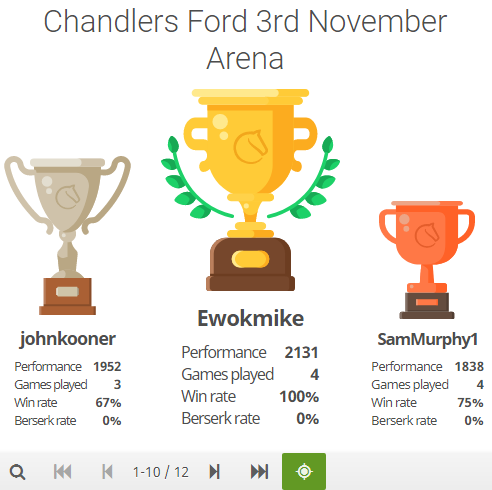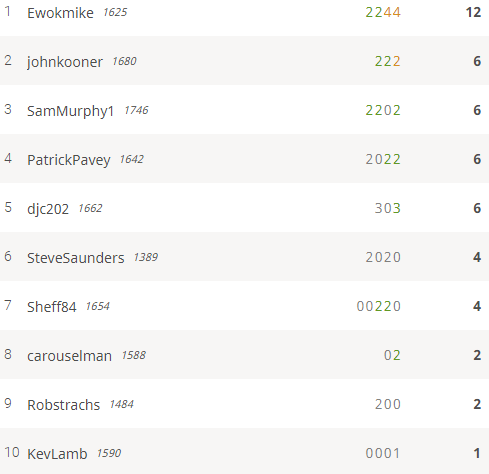 SCL Tournament 5th November 2020
Thursday evening's online tournament this week was the Southampton Chess League's monthly tournament, the SCL Rapid – Tournament No 2. These monthly lichess.org online tournaments are set up and organised by Graham Stuart from our Club. These tournaments are well-supported by Chandler's Ford players: 9 of this month's participant's were from our club. Graham also created the Chandler's Ford Chess Club on lichess.org.
And a mention for Rose who got an impressive ten games played during the tournament!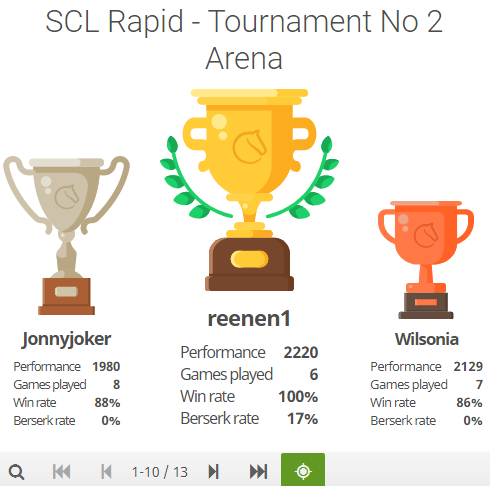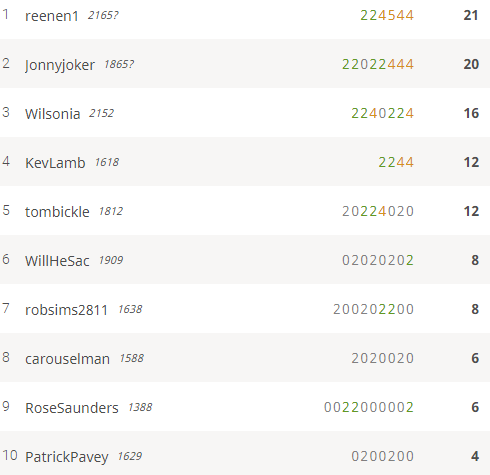 Forthcoming online Tournaments
Two Chandler's Ford chess club online tournaments on lichess.org this week: the regular Tuesday Arena on 10th November, and our 5-round Swiss on Thursday 12th. Both have now been set up and are ready to join.
Tuesday Arena, 8pm 10th November 2020
This is our regular online tournament in which players have ten minutes each per game in the one-hour tournament. 8pm start. Click on the button below to go to the Tournament.
5-round Swiss, Thursday 12th November
On Thursday 12th the club has its regular 5-round Swiss tournament. This starts at 8pm on lichess.org. Players have an initial 7 minutes each per game plus a 3-second increment per move (that is, about ten minutes each). Click on the button below to go to the Tournament.