This week: our best-attended online tournament so far on Tuesday 10th November, and on Thursday 12th the Ewok was defeated by a 'Belgian'… Details of forthcoming tournaments on 17th and 19th. Plus a reminder to pay ECF subscriptions.
Online Tournament results 10th, 12th November
Tuesday Arena, 10th November 2020.
Sixteen of us participated in this week's Arena Tournament on Tuesday 10th November, our best turnout so far in these online tournaments on lichess.org. Congratulations to Sam Murphy, who came first. Well done too Andy Mills 2nd, and Graham Stuart (WillHeSac) 3rd. It was Sam's birthday on Tuesday, so some virtual silverware for his birthday as he achieved top podium position. Andy Mills is a former player from when we used to play at Eastleigh, and this is his first Chandler's Ford online tournament – a great reunion.
Another former player is John Zastapilo who used to play for us when we were at the Unity Club. John Z now lives in Belgium: great for the club tournaments to go international!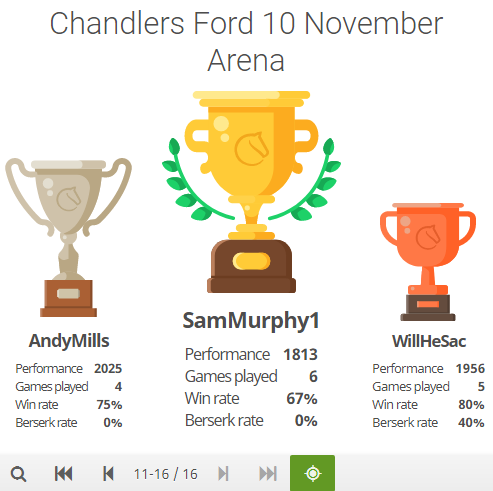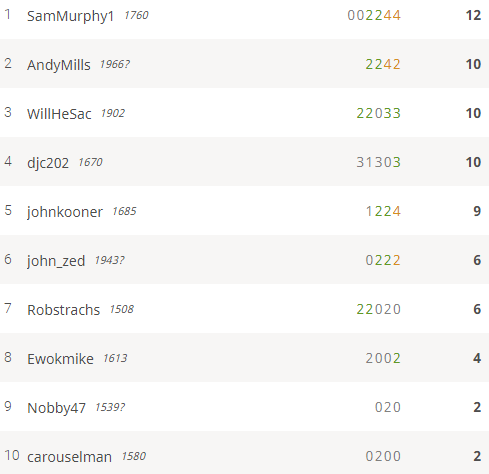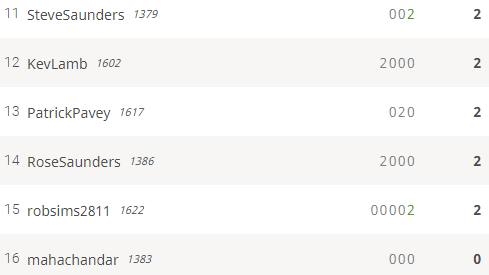 5-Round Swiss tournament 12th November: Belgian beats Ewok
Seven of us played in the Thursday evening tournament on 12th November. Congratulations to Graham Stuart who won this week with an impressive 5 wins out of 5 games. Well done too John Zastapilo (john_zed) 2nd, and me, Kev Lamb 3rd. Belgium-based John's Round 1 game was a 26-move game against Mike Henbury – Ewokmike, a win for John.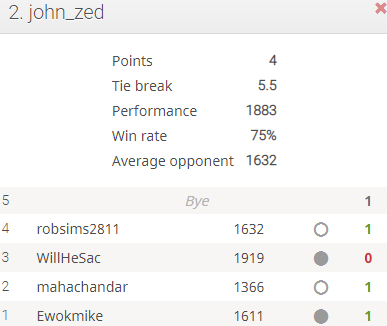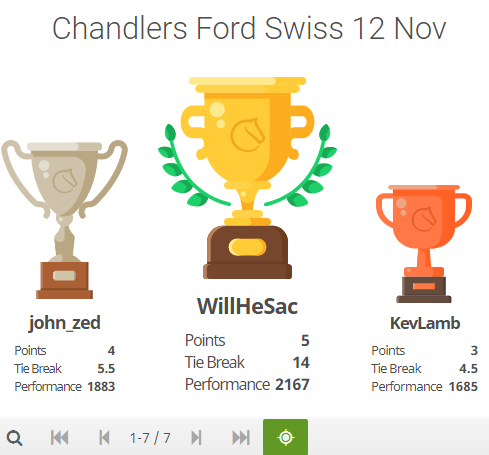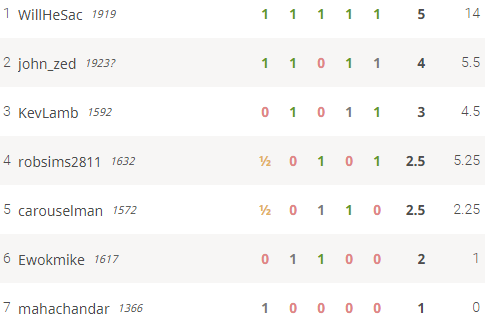 ECF subscriptions reminder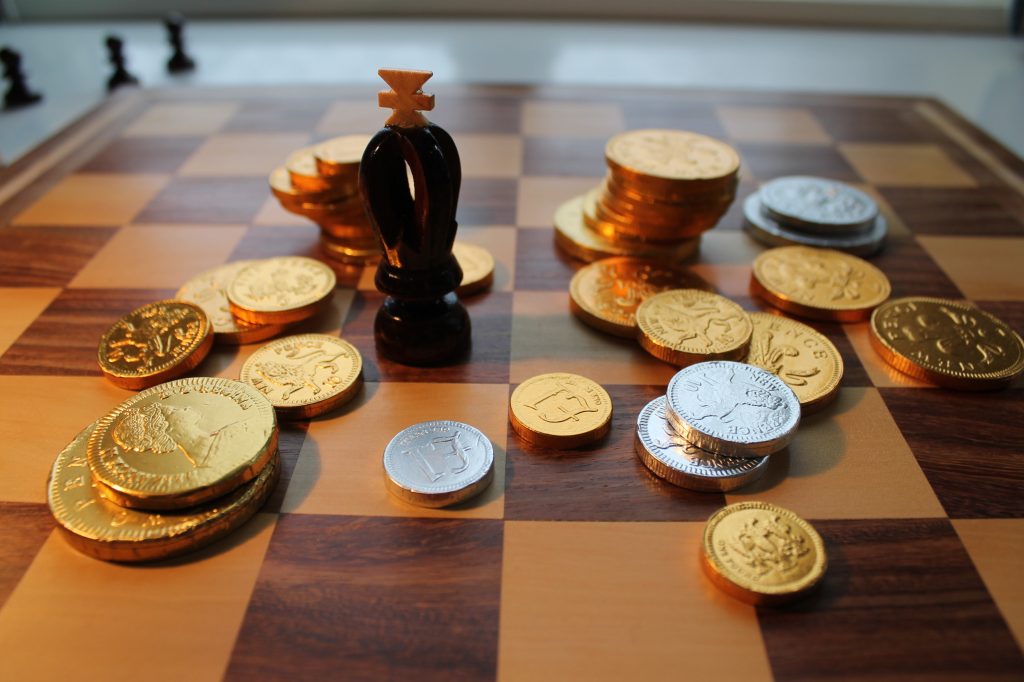 The English Chess Federation relies upon members' annual subscriptions to provide its services of ratings, online and over the board chess when that resumes. To see more details on what the ECF does go to https://www.englishchess.org.uk/what-we-do/.
The Membership year runs 1st September to 31st August.
Can't remember if you're up to date? Check the ECF Rating database. Search for your own details and it will show your ECF membership number, category and expiry date.
If you need to renew membership – or to become a member if you haven't yet joined the ECF, click on the button below to go to the ECF website's Membership page:
Forthcoming online Tournaments
Two Chandler's Ford chess club online tournaments on lichess.org this week: the regular Tuesday Arena on 17th November, and our 5-round Swiss on Thursday 19th. Both have now been set up and are ready to join.
Tuesday Arena, 8pm on 17th November 2020
This is our regular online tournament in which players have ten minutes each per game in the one-hour tournament. 8pm start. Click on the button below to go to the Tournament.
5-round Swiss, 8pm Thursday 19th November
On Thursday 19th the club has its regular 5-round Swiss tournament. This starts at 8pm on lichess.org. Players have an initial 7 minutes each per game plus a 3-second increment per move (that is, about ten minutes each). Click on the button below to go to the Tournament.