Tournament organiser Peter Przybycin reports on the Book Prize Tournament so far, and announces the player pairings for Round 7 – including some 'local Derby' – literally in-house – fixtures…
Hi All,
Round 6 is now complete.
John Kooner maintains his one point lead, but he will play his nearest challenger this coming round. A game worth watching?
Round 7 will also see two domestic battles. No bloodshed please!
I have noticed that Suzan Dunleavy's play has improved a lot, with no reward as yet, but it will come. She fought well against Keven. Maybe she can break her duck against her husband!
Round 6 Results
| | | |
| --- | --- | --- |
| White | | Black |
| Steve Saunders | 0-1 | Rob Sims |
| Geoffrey Parish | 1-0 | Nobby George |
| Mike Henbury | 1-0 | Rob Strachan |
| Steve Dunleavy | 0-1 | John Kooner |
| Suzan Dunleavy | 0-1 | Keven Lamb |
| Rose Saunders | 0.5-0.5 | Don Creasey |
The Book Prize Tournament, Round 6
Scores to date:
John Kooner 6
Mike Henbury 5
Rob Sims 4½
Keven Lamb 4
Rob Strachan 4
Don Creasey 3½
Rose Saunders 3
Nobby George 2
Geoffrey Parish 2
Steve Dunleavy 1
Steve Saunders 1
Suzan Dunleavy 0
Round 7 Pairings:
Suzan Dunleavy v Steve Dunleavy
Nobby George v Rob Sims
Geoffrey Parish v Rob Strachan
Rose Saunders v Steve Saunders
Mike Henbury v John Kooner
Don Creasey v Keven Lamb
As ever, the player named first has the white pieces.
Deadline for finishing this round is Saturday 27th February 2021.
All the best,
Peter.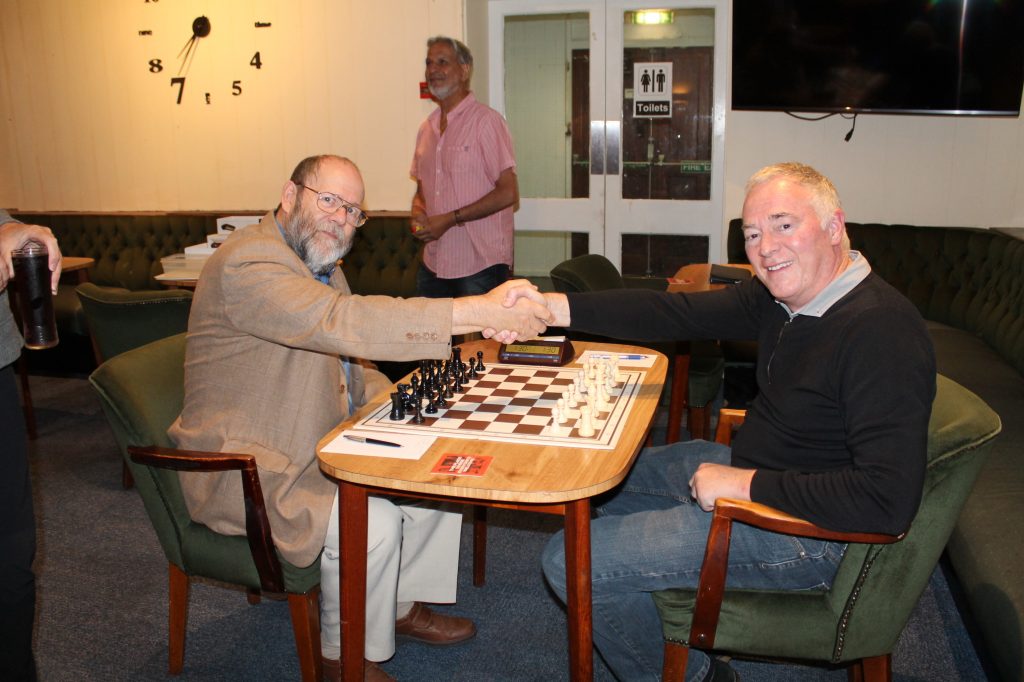 Rules Recap
The Book Prize Tournament is an all-play-all contest, so with 12 players that makes 11 Rounds.
Although players will sometimes play consecutive games with the same colour, each player will end up having played at least 4 games as white.
Each Round should be completed within 3 weeks, but there can be some flexibility.
The games are to be played online – on lichess.org.
The time control is 90 minutes each per game.
The winner (or white if drawn) should notify Peter of the result.