This week, results of our regular online tournaments, and links to the forthcoming week's club tournaments; plus the latest Ladder positions. And young chess player Shreyas Royal will be on the telly!
Results of Tuesday Arena 19th January 2021
12 of us participated in this week's Arena Tournament on Tuesday 19th January 2021, online at lichess.org. Congratulations to David Culliford ('djc202'), this week's winner. Well done too Dean Shaw ('Sheff84') 2nd, and Graham Stuart ('WillHeSac') 3rd.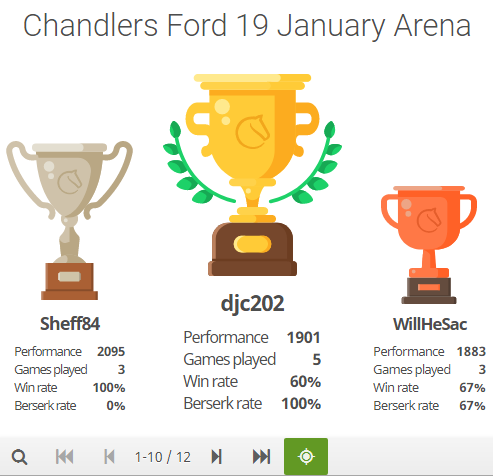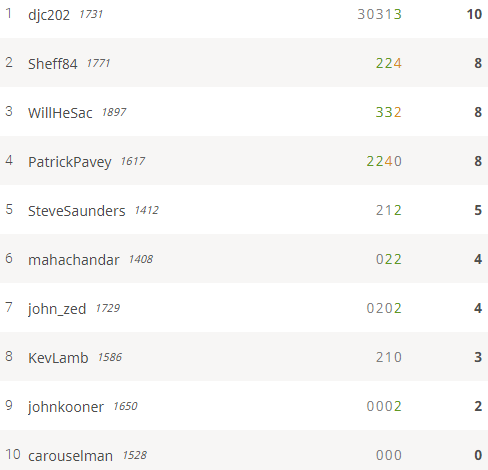 5-round Swiss results 21st January
12 of us played in Thursday's 5-round Swiss. Congratulations to Keith Gregory ('KeithDFG') on winning with a formidable five out of five wins. Well done too Kev Byard 2nd, and Graham Stuart ('WillHeSac') 3rd.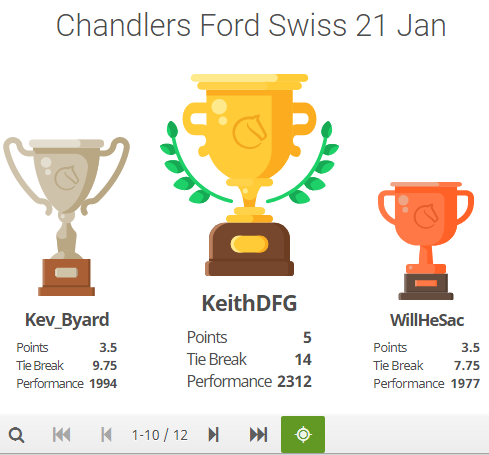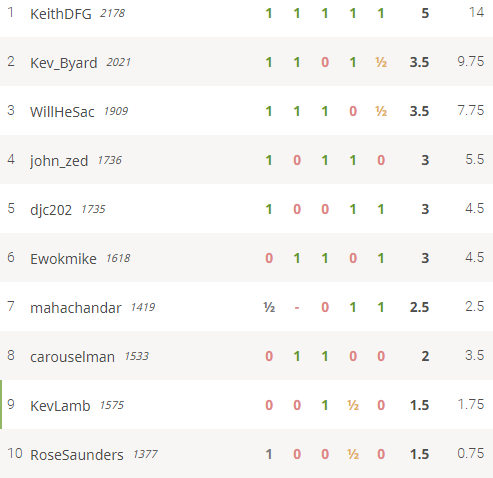 Forthcoming online tournaments
Details of the next two online tournaments for club members at lichess.org.
Tuesday Arena, 26th January 2021, 8pm
This is our regular weekly rapid play online tournament in which players have ten minutes each per game in the one-hour tournament. 8pm start. It's already set up, click on the button below to go to the Tournament.
5-round Swiss, 21st January at 8pm
Our next 5-round online Swiss Tournament is on Thursday 28th January 2021. This starts at 8pm at lichess.org. Players have an initial 7 minutes each per game plus a 3-second increment per move (that is, about ten minutes each). Click on the button below to go to the Tournament.
The Lichess Ladder Latest: 24th January 2021
Tournament organiser Nobby George reports on results of the week's games: see below, and the updated Ladder is on our Ladder Tournament Page.
Peter Przybycin 0-1 Andrew Vagg
Rob Strachan 1-0 Rose Saunders
Joseph Henbury 1-0 Nobby George
Patrick Pavey 0.5-0.5 Maha Chandar
Young Chess Player on Telly on Thursday
Several club members have met chess prodigy Shreyas Royal. He's played in the Hampshire Congress before, and some of us have met him in other congresses (Potters Bar, Southend etc). The youngster is on the telly this week! Shreyas features in the 2nd episode of the ITV television series Brains Trains and Automobiles, a spin-off of The Chase quiz show, on Thursday 28th January as the Chasers meet talented and gifted youngsters. The programme will be available on ITV Hub.