Chandler's Ford Chess Club's Summer Tournament has run for many years, and this year's event has started. Tournament organiser Malcolm Clarke has made the draw for the First Round of the Summer Tournament 2021.
The Summer Tournament sees players compete for the Kooner Cup trophy over a series of Rounds over the Summer months, at about a Round each month. The winner is presented with the trophy to hold for a year, and a Replica to keep.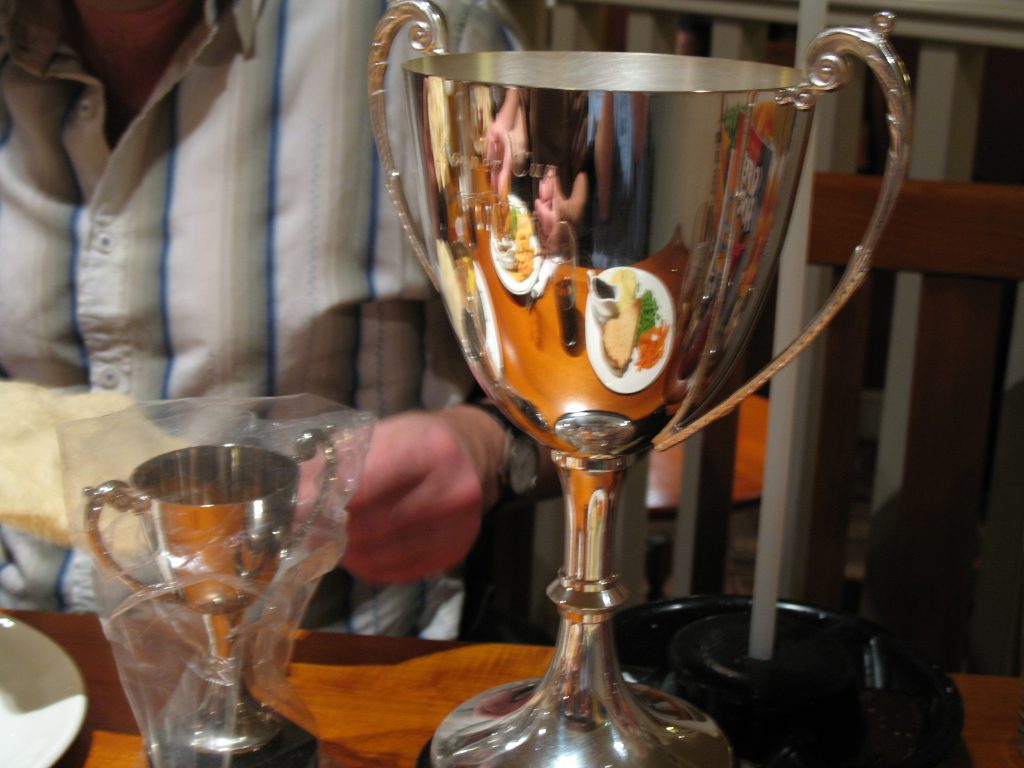 In normal times the games are played over the board at the Club or mutually agreed venue. The Coronavirus pandemic hasn't stopped the Summer Tournament from running – players can simply play their games online on lichess.org. The time control for each game remains the same: 90 minutes per player for all moves.
Pairings for Round 1 of the 2021 Summer Tournament
Keith Gregory v Nobby George
John Kooner v Graham Stuart
Peter Przybycin v Mike Henbury
Maha Chandar v David Culliford
Sam Murphy v Rob Strachan
Steve Dunleavy v Dick Meredith
Rob Sims v Steve Saunders
Rose Saunders v Keven Lamb
Patrick Pavey v Dean Shaw
Geoffrey Parish currently has a bye
This website's Summer Tournament page is set up to include the 2021 event, and you can follow the results and pairings there. Currently Round 1 details are shown: the 2nd and subsequent Round pairings will be known after the results of each round enable Malcolm Clarke to announce the pairings.