January 2019 ECF Grades published
The English Chess Federation publishes its Grading List twice a year, in January and July, and the January 2019 grades are now out. See the ECF Grading Database. Has your Grade gone up – or down? Team captains should use theses latest Grades when deciding board order for matches.
Chandler's Ford Central Club subs due
The social club we are based at has a membership subscription year January to December. See the Chandler's Ford Central Club website for membership information.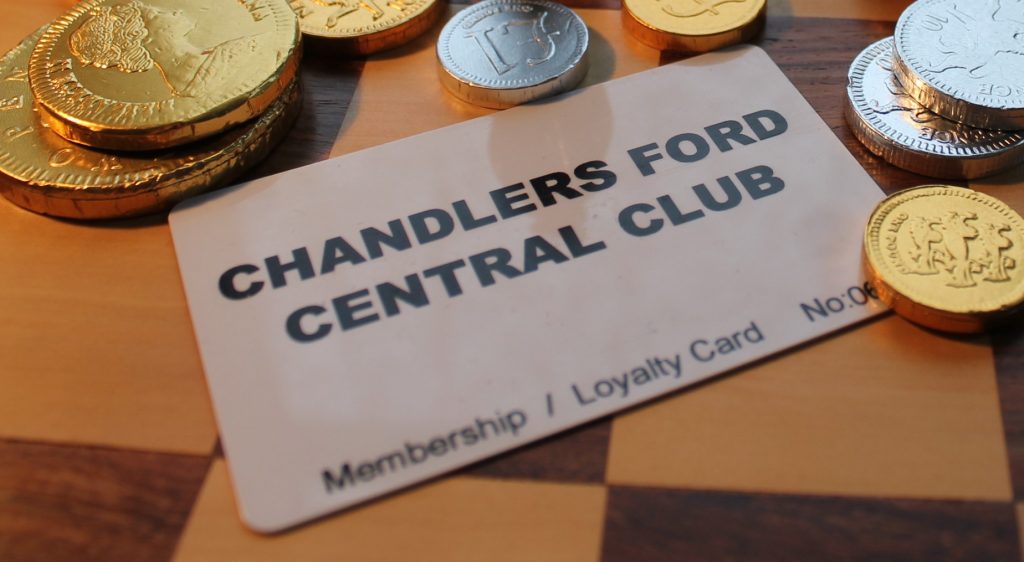 Top two Ladder players change places
Peter Przybycin took the top rung of Chandler's Ford Chess Club Ladder this week, from Rob Bird. The Ladder currently has 22 players.
Malcolm Clarke's SCL reports
Malcolm Clarke writes a weekly chess update on the Southampton Chess League matches and news. His reports are published in the print edition of the Hampshire Chronicle as well as this website.