Malcolm Clarke's New Year article, that appeared in this week's Hampshire Chronicle print edition, reports on a good Rapid-play tournament for one of our players; plus Basingstoke and Winchester meet in the League; the outcome of a chess arbitration decision; – and a party.
Chess Article
In the under 105 grading section of the Golders Green chess congress Keven Lamb captain of the Chandlers Ford C team and webmaster of his chess club's website obtained 4.5 points from 6 games, a good performance.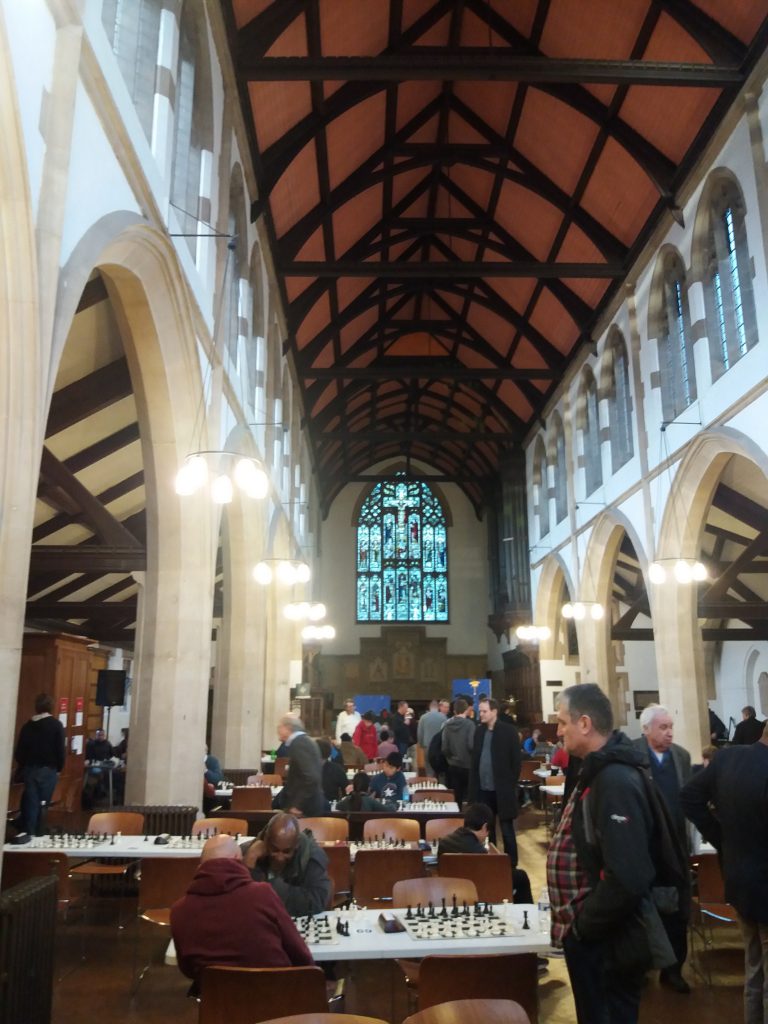 In the Southampton Chess League Division 5 Winchester D are still seeking their first win after losing 2,5-1,5 to league leaders Basingstoke, with Alan Weaver being Winchester's sole winner and Bryan White drawing his game.
As a result of James Daas's game being drawn after being referred to an English Chess Federation arbiter Chandlers Ford D beat Salisbury C 2.5-1.5 in the Southampton Chess League.
Chandlers Ford chess club stalwart Steve Dunleavy hosted a party at his home on the Saturday before Christmas which was attended by several chess club members many of whom bought their partners and the guest list included the former Southampton footballer Nicky Banger, an expert pianist who has starred in Mamma Mia and a saxophonist who provided the music for the evening. Steve, his wife Suzan and their daughter Hannah provided the hospitality for the evening.
League fixtures for the Chandlers Ford club resume on Tuesday 14th January when for the third time this season Chandlers Ford C and D team meet with both teams likely to have full squads to choose from.
Happy New Year to all our readers