In his latest reports, Malcolm Clarke writes on team, League, and County news.
Chandlers Ford D whitewashed Chandlers Ford C beating them 4-0 in the Southampton Chess League.  It was the second time the D team had beaten the C team this season having beaten them in the division 5 cup, although the C team, won the first league game between the teams earlier in the season.  For this league match the C team were without their two strongest players in Peter Eales and Manoj Chandar, while the D team were able to field a team as strong as they have fielded all season.  However it was still a good performance by the D team with even Keven Lamb the C team captain who has enjoyed recent success in chess tournaments losing his game on board 3 to Rob Sims.  To add to the occasion four additional games counting for grading purposes only were played and of these two were drawn and the other two won by Dick Meredith and John Kooner.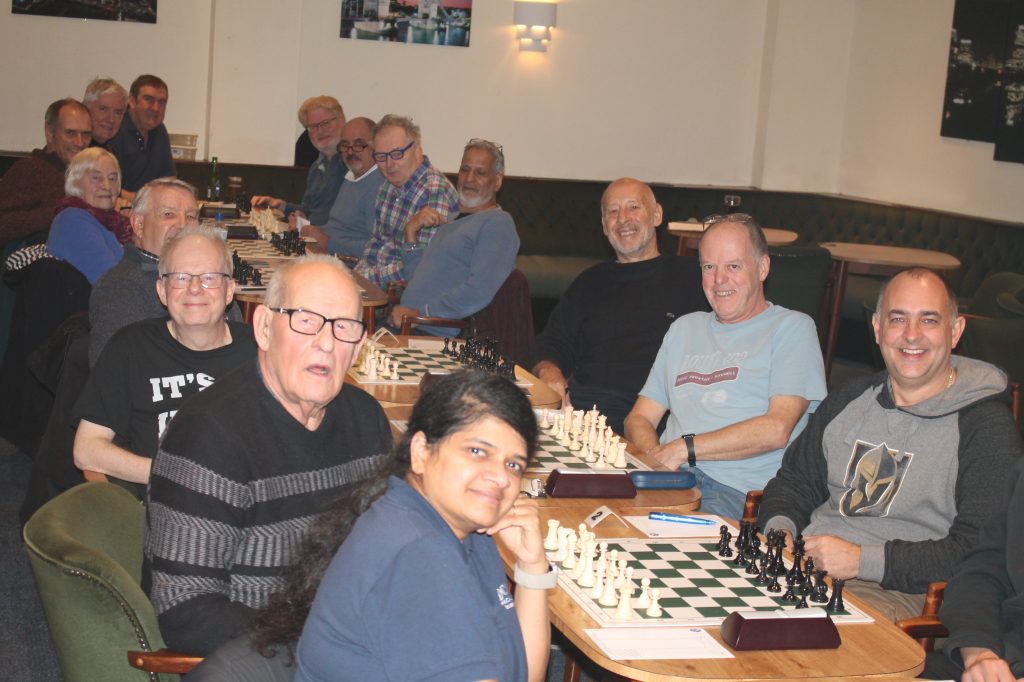 Winchester C drew 2-2 with Andover B with Sam Rebdi winning his game for Winchester and Graham Payne and John Schonenberger drawing.
Former Chandlers Ford A team captain Chris Priest, Basingstoke's Frank Bonsey and Bob Cleave were all in the Hampshire team that lost 11.5-4.5.  All three were amongst the bottom seven boards all of whom lost their games, but in fairness on all of these boards the Hampshire player was rated 20 or more grading points lower than their opponents., and over the 16 boards the grading discrepancy averaged approximately 18 points.
The division 5 cup final between Chandlers Ford D and Salisbury C will be played at Salisbury on Thursday 12th March. Winchester A's match with Ringwood B was postponed, but Chandlers Ford's A and B team are expected to return to action this week.