The pairings for the First Round of the Chandler's Ford Chess Club Knock-out Tournament have been announced. The tournament is run by Steve Dunleavy.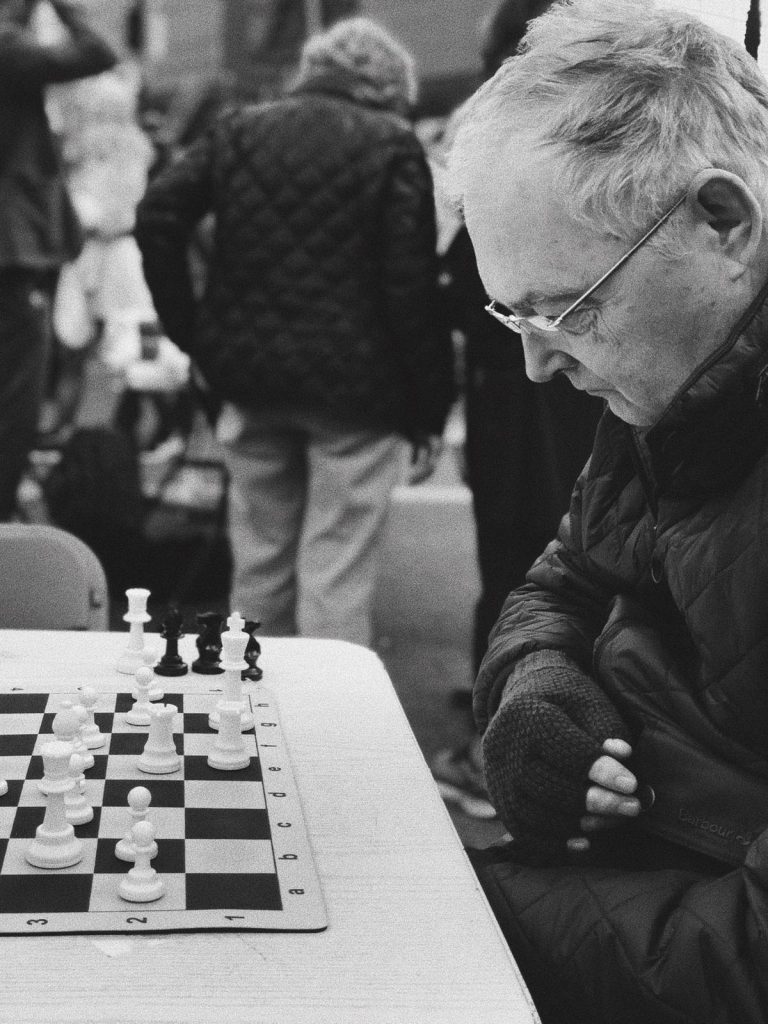 Preliminary Round Results
The preliminary Round saw 4 players eliminated. See the results below. 16 players remain in the event.
| | | |
| --- | --- | --- |
| White | Black | Result |
| Joseph Henbury | Peter Przybycin | 0 – 1 |
| Rose Saunders | Maha Chandar | 0 – 1 |
| John Kooner | Sam Murphy | 0 – 1 |
| Nobby George | Patrick Pavey | 1 – 0 |
2021 Knock-out Preliminary Round
Knock-out Round 1 Pairings
Rob Strachan vs Geoffrey Parish
Mike Whitford vs Dick Meredith
Peter Przybycin vs Nobby George
Dean Shaw vs Rob Sims
Steve Saunders vs Sam Murphy
Kev Lamb vs Mike Henbury
Graham Stuart vs Andrew Vagg
Steve Dunleavy vs Maha Chandar
Rules / guidelines recap
Tournament organiser Steve Dunleavy's guidelines for the Knock-out:
a) the player named first plays with white
b) all games to be played on lichess.org with both players' clocks set at 90 minutes
c) all games to be played within the next 3 weeks (on or before Sunday 13th June)
d) in the event of a draw players can either a) agree to play a rapid play game on the same night duration to be agreed between/by both players or b) play another 90-minute game before the 13th June deadline. In the event of a draw colours are reversed
e) the rules of chess must be adhered to i.e. no move retake requests and none to be granted
f) can you please email me the result of your game immediately after it has been completed to allow me time to prepare and organise the Round 2 draw Sunday 13th June
g) enjoy your games and please let me know if you are struggling to complete your game before the 13th June deadline: in fact please let me know when you have arranged to play your games so that I can easily keep track of events
h) in the preliminary round Peter Przybycin beat Joe Henbury; Maha Chandar beat Rose Saunders; Sam Murphy beat John Kooner, and Nobby George beat Patrick Pavey
i) enjoy your games and the competition. Please let me know if you are having difficulty contacting your opponent and I will try my best to find a contact number for them.