There were two Chandler's Ford Chess Club online Tournaments on lichess.org this week. There was the regular Tuesday Arena on 11th August, and on Thursday 13th, a 5-round swiss Tournament.
And Phil Overton won both!
Tuesday Arena online tournament 11th August
Ten players participated in this week's Tuesday evening Arena online tournament on lichess.org . Congratulations to Phil Overton ('CFCC-Phil'), this week's winner! Well done too David Culliford ('djc202') who was second, and Graham Stuart ('WillHeSac') third. Phil scored 8 points, David 6, Graham 5 – and interestingly everyone else got 4 points (see results table below).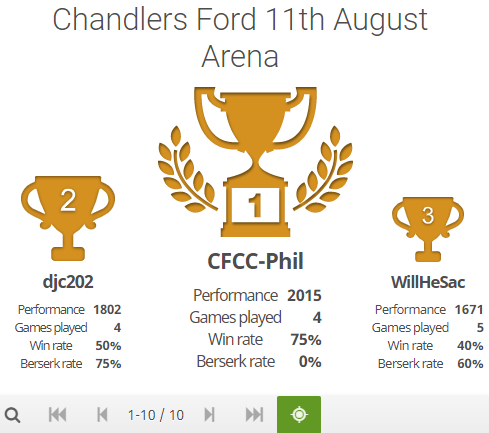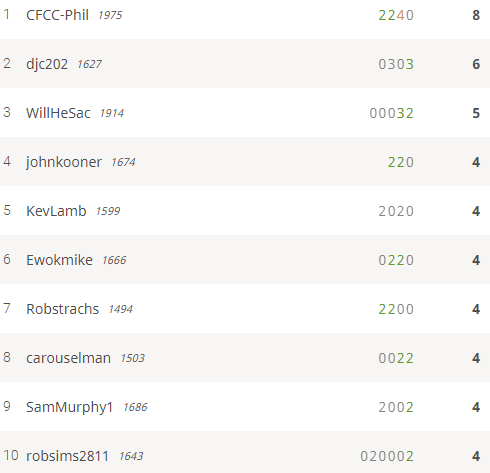 5-round 'Swiss' Tournament on Thursday 13th August
Thursday's club online tournament was a 5-round Swiss, in which each player had an initial 7 minutes per game with a 3 second increment each move – so about ten minutes each per player per Round. See our article about time control for discussion about Rapid-play and increments etc.
The tournament had 8 players. Congratulations to Phil for his impressive 5 consecutive points. Well done too Keith Gregory second, and Mike Henbury third.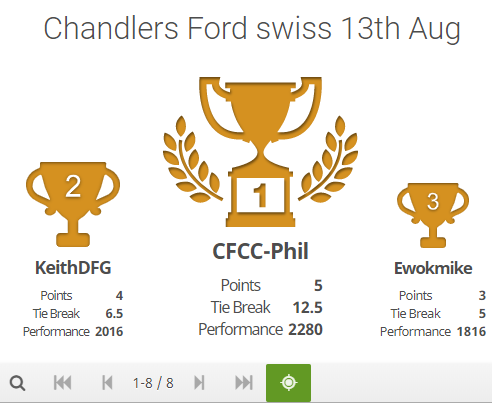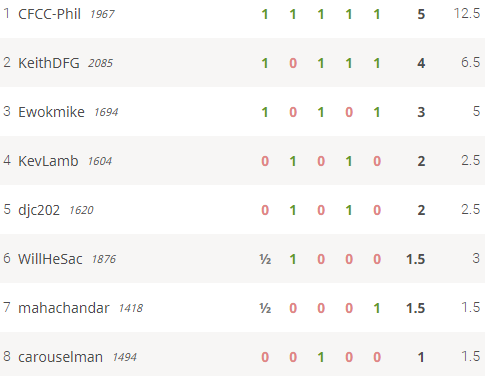 Forthcoming tournaments
There are two online tournament coming up this week. Firstly the regular Tuesday evening Arena (ten minutes per player per game in a one-hour tournament) on 18th August. Then a 5-Round Swiss on Thursday 20th August (7minutes then 3 seconds a move increment roughly equating to ten minutes per player).