We had another online 5-round Swiss tournament on lichess.org on Thursday 6th August 2020. Six of us played, everyone seemed to enjoy the event.
Congratulations to Graham Stuart (WillHeSac) who won the Tournament! Well done too Kev Lamb 2nd (me!), and David Culliford (djc202) 3rd.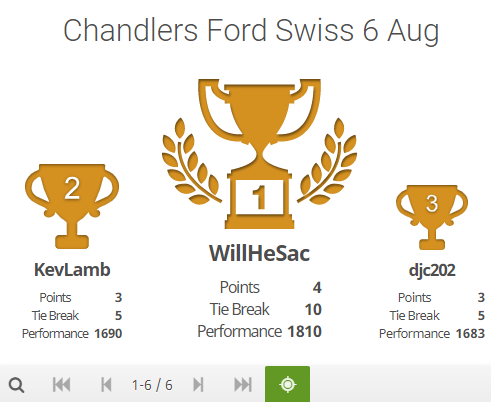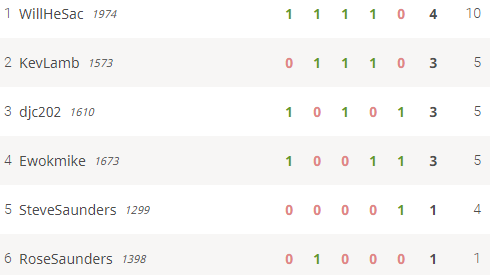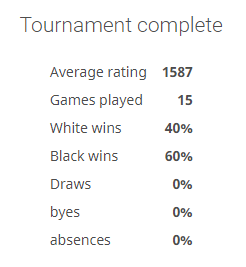 The tournament this week experimented with increments: each player had a base 7 minutes per game plus 3 seconds per move (equates to about ten minutes per player per game).
Upcoming Tournaments
There are two online tournaments this week for our club on lichess.org: our regular Tuesday one-hour Arena on 11th August, and a 5-round Swiss on Thursday 13th. Both start at 8pm. The Tuesday 'Arena' is for ten minutes per player per game as per previous tournaments. The time control for the 5-round swiss will be 7 minutes each plus a 3 second increment per move (that is, games of about ten minutes per player).