This week's online tournament on lichess.org: the Tuesday Arena Tournament and the Thursday 5-round Swiss – in which a player won against his own Dad! Plus details of next week's tournaments.
Tuesday Arena, 8th September 2020
Twelve of us participated in the tournament this time. It was a one-hour Arena event in which players had ten minutes each per game.
Congratulations to Sam Murphy who won the event. Well done too Don Creasey 2nd and Joseph Henbury, playing his first such tournament, 3rd.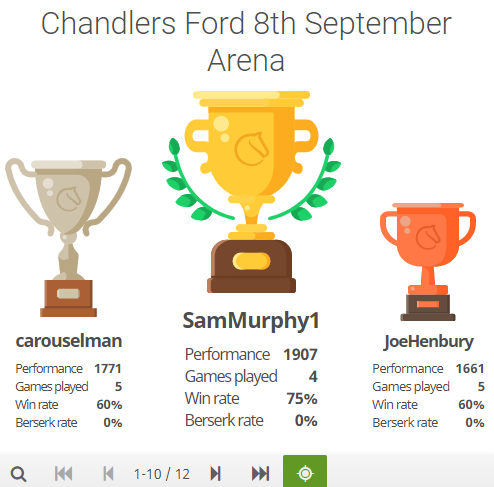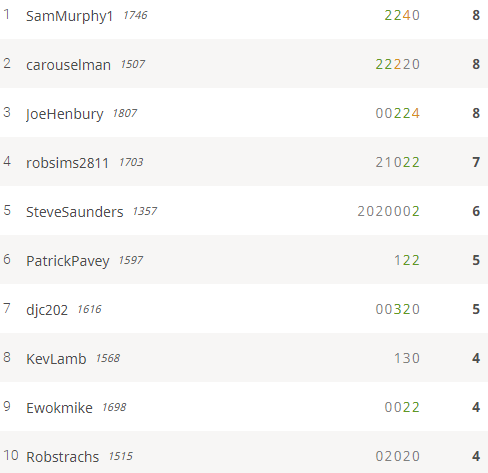 Each of the three podium winners had 8 points, interestingly, so the system had to place them according to its tie-break criteria of performance rating.
How is the winner decided?
The player(s) with the most points at the conclusion of the tournament's set time limit will be announced winner(s).

When two or more players have the same number of points, the tournament performance is the tie break.
5-Round Swiss, Thursday 10th September: Ewok defeated by son
Eight of us played in the 5-round Swiss on Thursday 10th September on lichess.org. Each Round comprised games in which players had an initial 7 minutes then 3 second increment per move.
Congratulations to Graham Stuart ('WillHeSac') who won this week's Swiss. Well done too Joseph Henbury who came 2nd, and David Culliford ('djc202') 3rd.
A stellar performance by Joseph, who, In the tournament's 2nd round, played and beat his own Dad! Joseph Henbury beat his father Mike ('Ewokmike') in their 37-move game.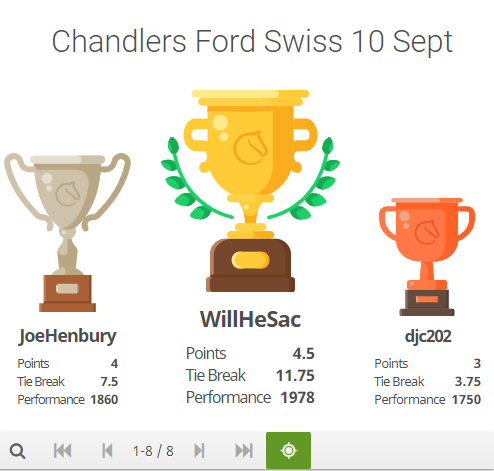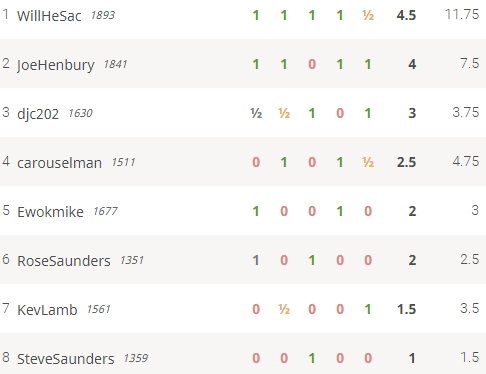 Forthcoming online Tournaments
There are two online tournaments coming up, both on lichess.org. Firstly the regular Tuesday evening Arena (ten minutes per player per game in a one-hour tournament) on 15th September 2020.
Then a 5-Round Swiss on Thursday 17th September (7minutes then 3 seconds a move increment roughly equating to ten minutes per player).
Click on the buttons below to go to the tournaments: