This week's online tournaments on lichess.org: the Tuesday Arena Tournament (in which a player won against his own Dad – again!) and the Thursday 5-round Swiss. Plus details of next week's tournaments – our own online tournaments, and a reminder about the Castle Chess Fareham tournament next weekend.
Tuesday Arena, 15th September 2020
Eleven of us participated in the tournament this time. It was a one-hour Arena event in which players had ten minutes each per game.
Congratulations to Joseph Henbury – JoeHenbury- who won the event. Well done too Don Creasey – 'Carouselman'- 2nd, and Sam Murphy 3rd. Joseph triumphed with 16 points from his unbeaten run of games, whilst his closest rivals had 10 points each. Joseph's performance was calculated by the system as 2161, well above the others. One of his victories was another win against his own dad, 'Ewokmike'!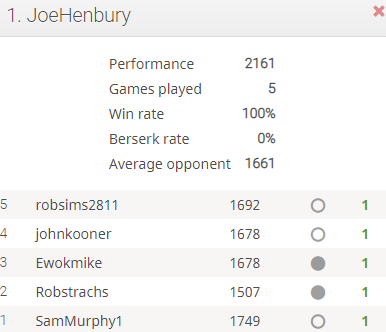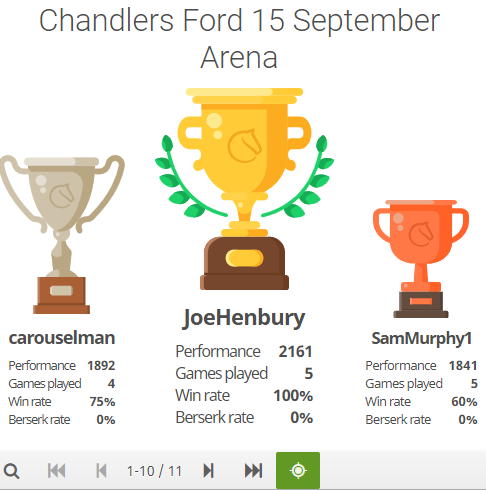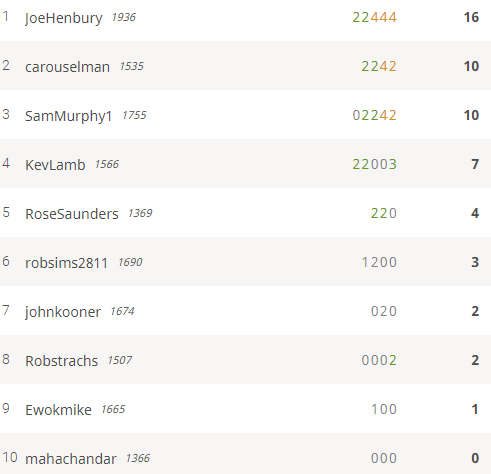 5-Round Swiss, Thursday 17th September
Nine of us played in the 5-round Swiss on Thursday 17th September on lichess.org. Each Round comprised games in which players had an initial 7 minutes then 3 second increment per move.
Congratulations to Keith Gregory who won this week's Swiss. Well done too Joseph Henbury who came 2nd, and Graham Stuart ('WillHeSac') 3rd.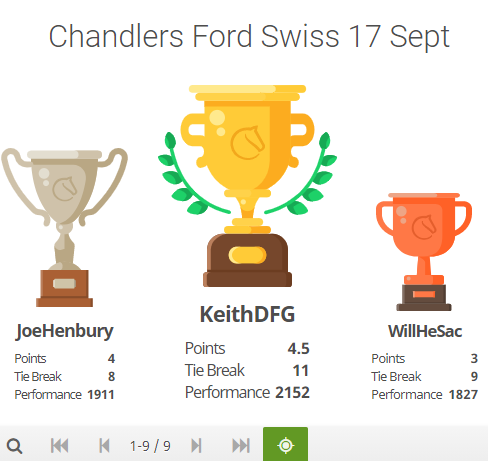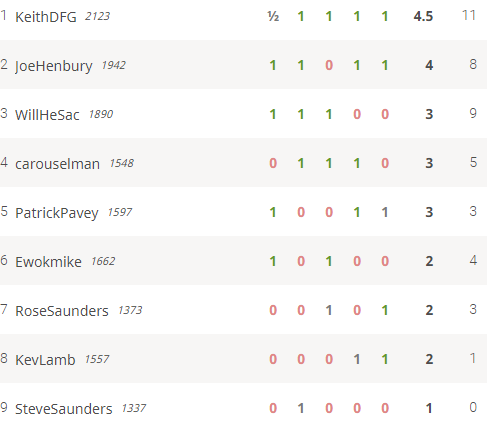 Forthcoming Tournaments (two online, one over-the-board)
There are two online tournaments coming up, both on lichess.org, on Tuesday and Thursday. Then there is the Castle Chess Fareham Congress tournament over next weekend, from Friday evening, 25th September.
Firstly the regular Tuesday evening Arena (ten minutes per player per game in a one-hour tournament) on 22nd September 2020.
Then a 5-Round Swiss on Thursday 24th September (7minutes then 3 seconds a move increment roughly equating to ten minutes per player).
Castle Chess Fareham Congress, 25-27th September
The Castle Chess Fareham Congress – their 17th- will run over the weekend 25-27th September 2020. The venue is the Lysses House Hotel, Fareham. The 6-round swiss is comprised of 3 Sections according to playing strength. Grades Under 115 ECF play in the Minor. Those Under 155 play in the Major, and grades above that in the Open Section. See their website online Entry Form for full details.