The first Chandlers Ford Chess Club online tournament was held last night, Tuesday 19th May, on lichess.org. Thanks to everyone who took part.
The format was an 'Arena' tournament in which players are paired automatically, and lasted an hour. The time control was ten minutes per player per game (Rapid play).
Ten players participated in this first tournament – a very encouraging level of participation.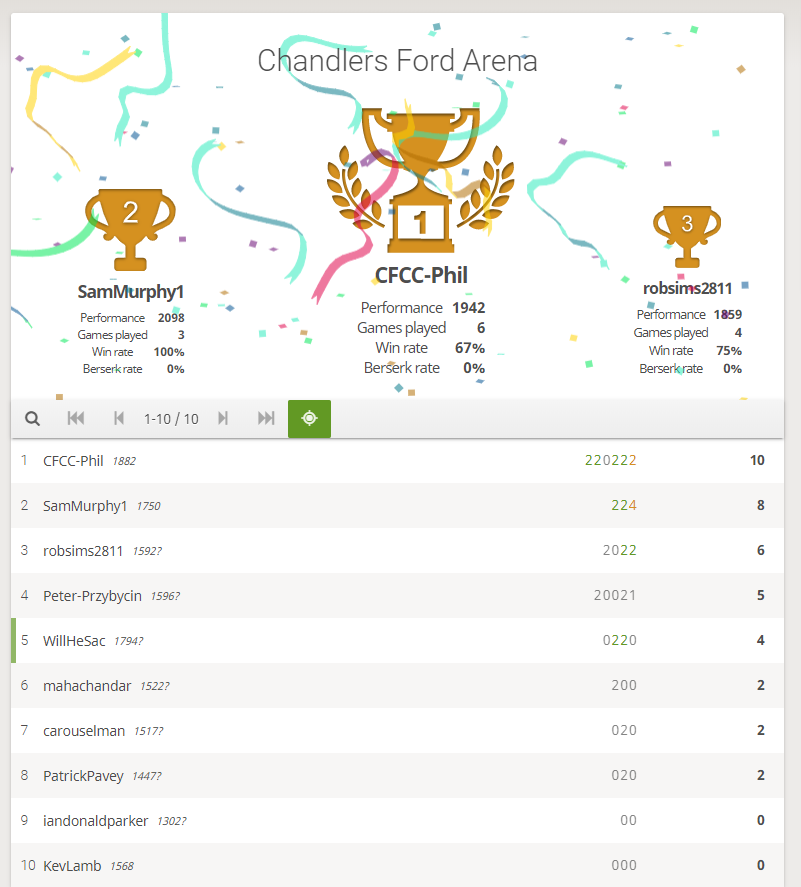 Congratulations to Phil Overton on winning the tournament! Well done too, to Sam Murphy at 2nd place, and Rob Sims 3rd.
Players seemed to enjoy the tournament, so a new one has been set up for next week, 8pm Tuesday 26th: Arena 26th May. See you there!
Kev Lamb