Only one result of the Preliminary Round remains to be played. Enough results to make it possible to enable the draw for Round 1. Tournament organiser Steve Dunleavy announces the Round 1 draw.
2020 Knockout Round 1
Dear all the Round 1 draw for the above has been made by myself and Hanna Dunleavy this evening 21/07/20 and is as follows:
The winner of Peter Eales vs Rose Saunders vs Steve Dunleavy
James Daas vs Peter Przybycin
Patrick Pavey vs Rob Sims
Rob Bird vs John Kooner
Guidance Notes
Please make note of the following guidance notes:
A)all games can be played on lichess, chess.com, email, text, telephone, over the board or whatever format/medium that can be agreed by both players
B) games played over the internet (lichess and/or chess.com) are to have a 90 minute time control for both players, other formats can dispense with time control unless both players can reach an acceptable agreement/solution to this issue
C) the players named first play with white
D) all games to be completed by the 21/08/20 (four weeks time); in the event of a draw the time period can be extended by another week to the 28th August (with the colours reversed)
E) please email me the results of your game as soon as you can after the match has been played
F) Rose Saunders and Peter Eales please try to arrange your game asap and as a matter of urgency to facilitate the smooth running of this competition, and let me know the result immediately thereafter
G) please enjoy your games and thanks for entering this years competition under these difficult/different conditions
H) I have checked with Roger Marsh the local ECF grading officer and these results will not be acceptable for grading purposes
I)I apologise for the delay in issuing this but one preliminary round game still remains un-played and I wanted to give both players every opportunity to play their game with minimal disruption to the competition time table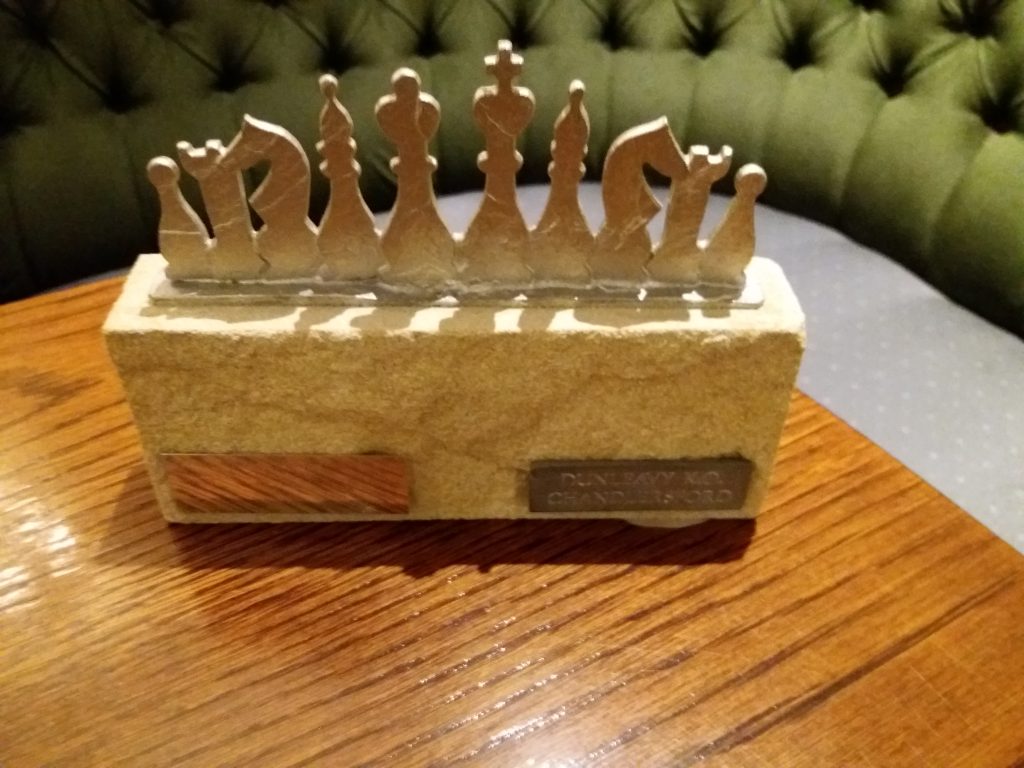 See the Knockout Tournament Page of this website for all the results.