With the early end of the season, and no club nights due to the coronavirus crisis curtailing any new club activity, we take a look back over a previous highlight, when some of our club went to watch the London Chess Classic in 2012.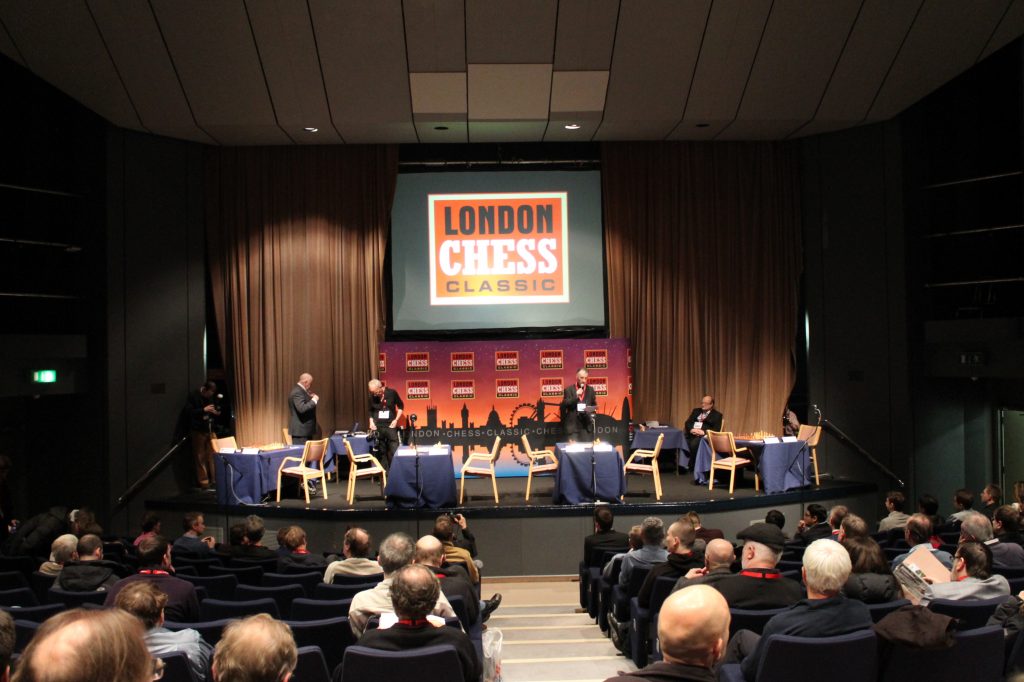 The London Chess Classic 2012 was held at the Olympia Conference Centre, Kensington, London, 1-10 December 2012. The world's best players competed, but there were also tournaments for players of all strengths. The top players playing in the Classic were: Luke McShane, Hikaru Nakamura, Mickey Adams, Vladimir Kranmik, Viswanathan Anand, Magnus Carlsen, Judit Polgar, Levon Aronian, and Gawain Jones.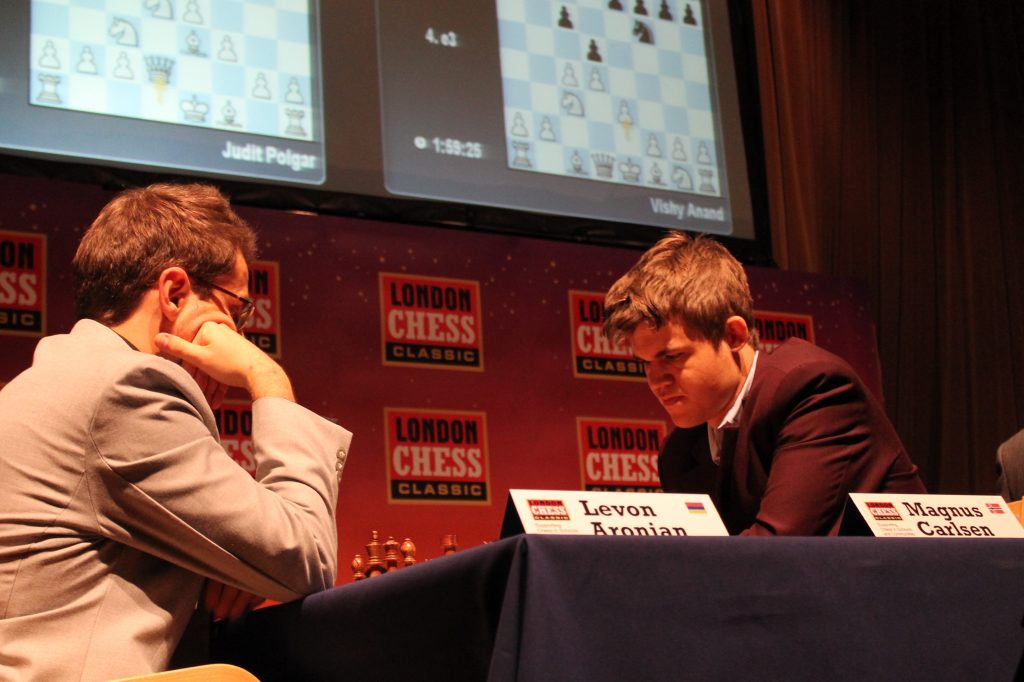 Three of us from the club went to spectate on 2nd December. We watched the world's best players do battle on the stage in the main auditorium, and we listened to analysis in the analysis/media room. Guy is blind, but was able to follow some of the action using his Braille chess set.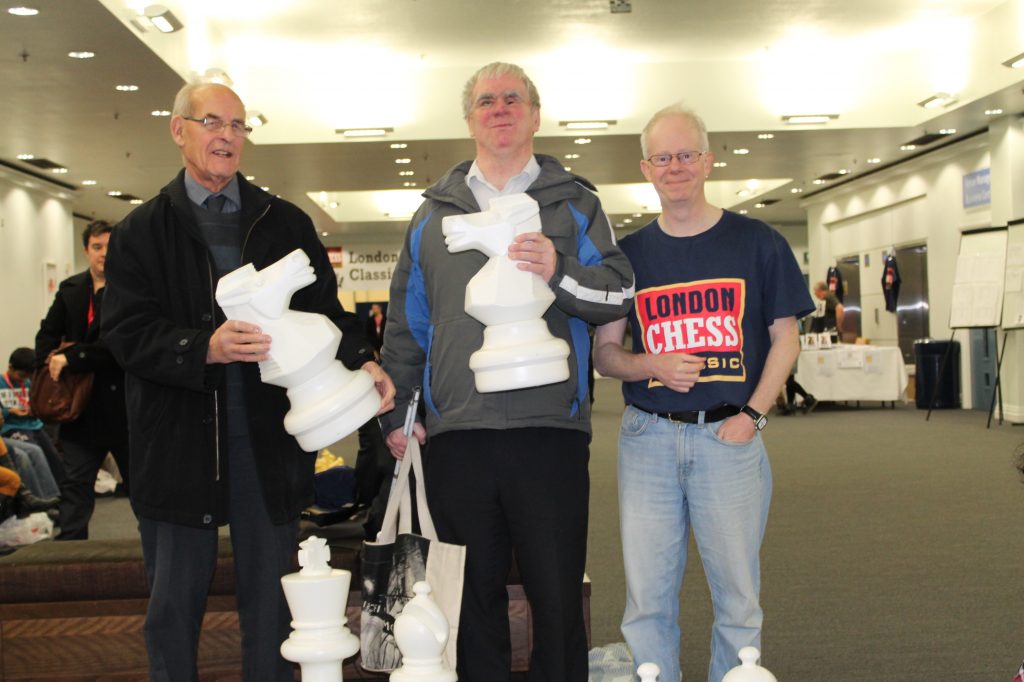 And we met Viswanathan Anand and Luke McShane.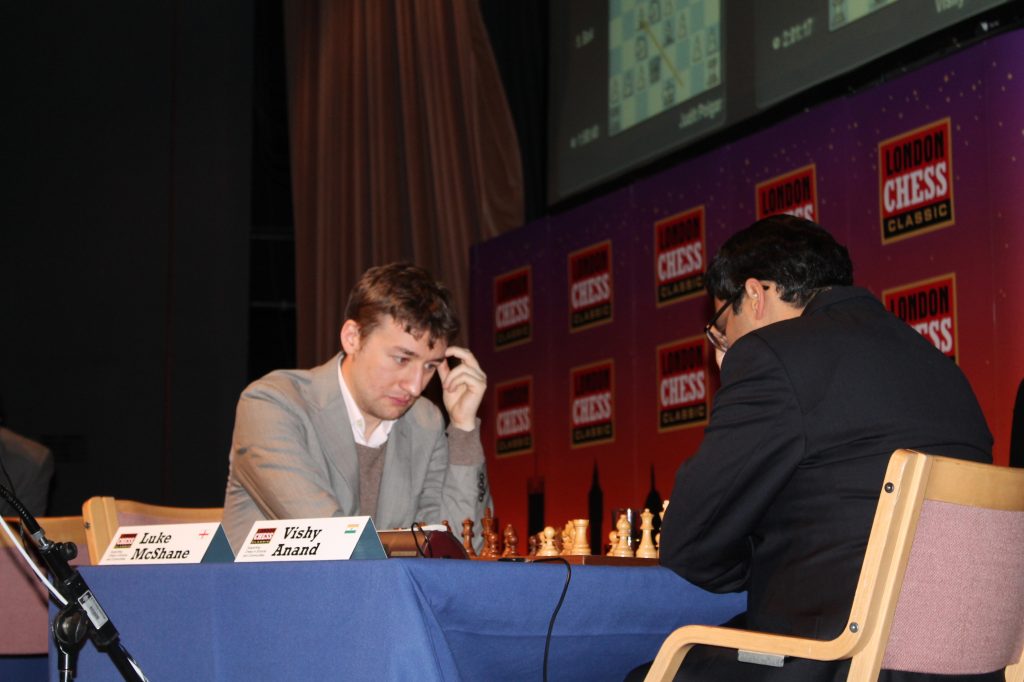 We met the chess stars Luke McShane and Vishy Anand as they emerged from their gruelling game in the second round of the Classic. Their match ended drawn. The time control for the top players playing in the Classic was: 2 hours for 40 moves, followed by 1 hour for 20 moves, followed by 15 minutes + 30 seconds per move for the rest of the game. They still seemed weary and drained from their game, but both were happy for their photos to be taken.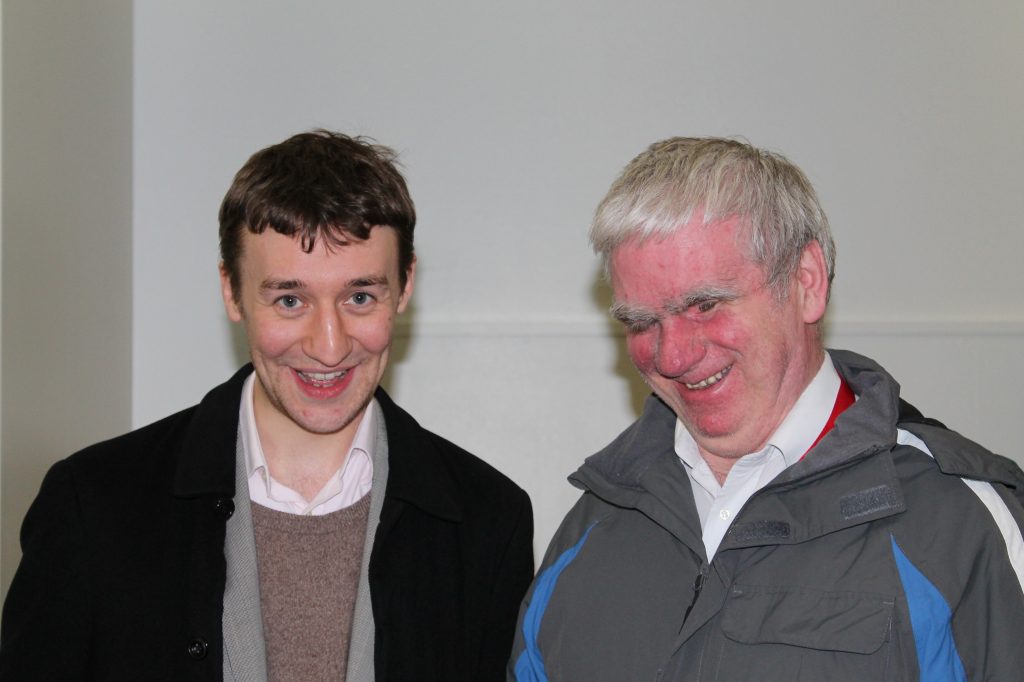 The two chess stars were good sports and only too happy to oblige with photos.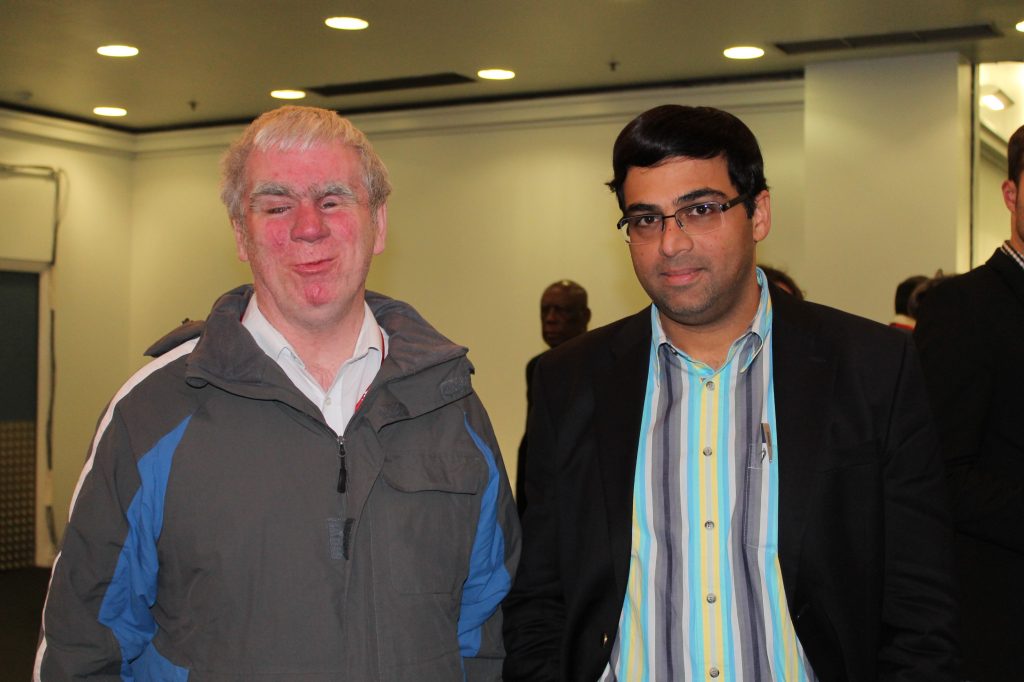 The Classic ran from Saturday 1st December 2012 through to Monday 10th. We visited on the second day – Round 2 games. There were 9 Rounds, one a day (but note how long the games could last), with one rest day.
The winner was Magnus Carlsen, who finished with a score of 18 points (the scoring system was 3 points for a win, one for a draw). Vishy Anand came 5th with 9 points, and Luke McShane was 8th, with 5 points.
Guy Whitehouse has since moved to Leicestershire. He plays for Wigston club, Leicestershire County, and is the Secretary of the Braille Chess Association. Don Creasey and Keven Lamb are members of the Chandlers Ford Chess Club.
Kev Lamb