Chandler's Ford Chess Club's Book Prize Tournament Round 8 has been completed. Tournament organiser Peter Przybycin gives an update and results from Round 8, and he announces the pairings for Round 9.
Book Prize Tournament Round 8
Round 8 is now complete.
Mike Henbury wins again!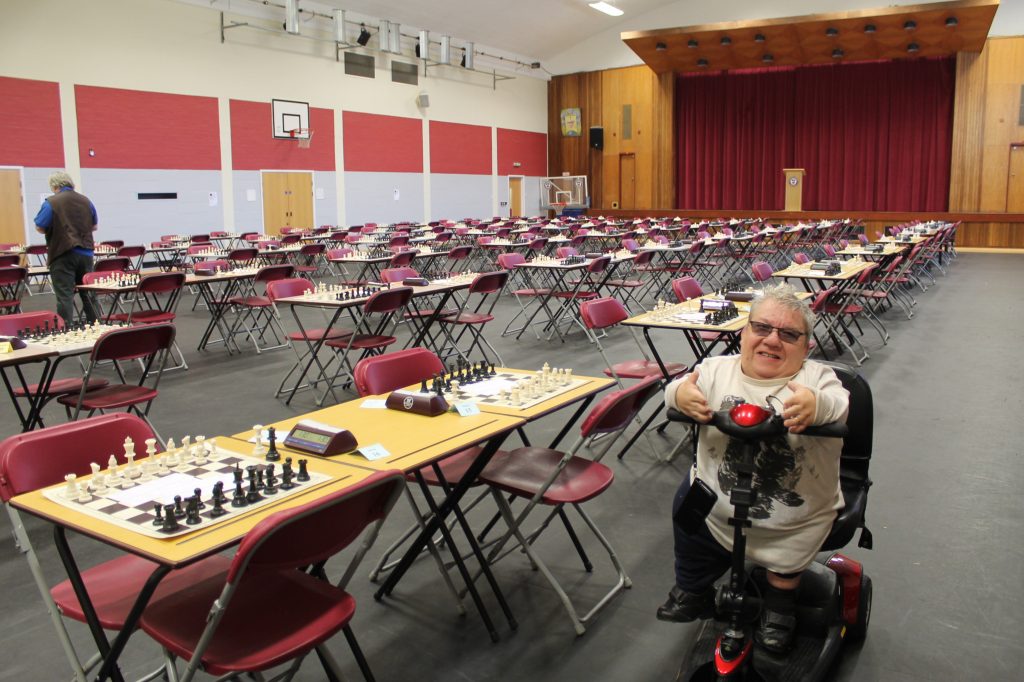 With John Kooner losing his round 8 game, it puts Mike into a half point lead over Rob Sims with just three rounds to go.
Round 8 Results
Rob Sims 1 – John Kooner 0
Steve Saunders 0 – Steve Dunleavy 1
Nobby George 0 – Keven Lamb 1
Don Creasey 0 – Mike Henbury 1
Rose Saunders 1 – Rob Strachan 0
Suzan Dunleavy 0 – Geoffrey Parish 1
Scores to date:
Mike Henbury 7
Rob Sims 6½
John Kooner 6
Rob Strachan 5
Keven Lamb 5
Don Creasey 4½
Rose Saunders 4
Geoffrey Parish 3
Steve Dunleavy 3
Nobby George 2
Steve Saunders 2
Suzan Dunleavy 0
Round 9 Pairings:
Keven Lamb v Steve Saunders
John Kooner v Geoffrey Parish
Rose Saunders v Suzan Dunleavy
Steve Dunleavy v Rob Strachan
Rob Sims v Don Creasey
Mike Henbury v Nobby George
As ever, the player named first has the white pieces.
Deadline for finishing round 9 is Saturday 3rd April 2021.
All the best,
Peter.
Rules Recap
The Book Prize Tournament is an all-play-all contest, so with 12 players that makes 11 Rounds.
Although players will sometimes play consecutive games with the same colour, each player will end up having played at least 4 games as white.
Each Round should be completed within 3 weeks, but there can be some flexibility.
The games are to be played online – on lichess.org.
The time control is 90 minutes each per game.
The winner (or white if drawn) should notify Peter of the result.