The new Book Prize Tournament 2021: bigger than the first Book Prize event in 2020, now with two Sections!
The 2020 Book Prize Tournament was contested in 11 Rounds, an all-play-all format with 12 players. Mike Henbury won the first Tournament.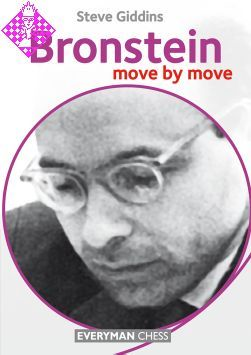 This year's Book Prize Tournament keeps the all-play-all format, with the extra players due to its popularity (19 players!) being spread across two Sections, the Major, for players graded 1400 and over, and the Minor, for the players graded below 1400. Each Section has its own Book Prize.
Organiser Peter Przybycin announces the first Round of the new Tournament.
The Book Prize Tournament 2021
Hi All,
Entries for the second Book Prize Tournament are now closed, with one exception. At present Rose has a bye in the first round.
TOURNAMENT RULES:
Rate of play – 90 minutes each for the whole game.
The first named player has the white pieces.
Games will (preferably) be played over-the-board at chess club, or at the home of the player with the white pieces. Score sheets and clocks should be used.
Games may alternatively be played online, using Lichess, by mutual consent. Score sheets are not needed for online games.
Online games will not be sent for grading.
In the event of a tie for first place, the book prize will be awarded to whoever wins their individual game. If this is a draw, a tie break game will be necessary, colours reversed. If there is still a tie, then the player with the lower most recent grade will take the prize.
In the unlikely event of me winning the Major section, the book will go to the runner-up.
ENTRY LIST:
MAJOR SECTION
1400 and over (playing for a copy of the book "Fire on Board" by Alexei Shirov).
Keith Gregory 2020
Graham Stuart 1773
Peter Przybycin 1758
Sam Murphy 1577
Manoj Chandar 1577
Dick Meredith 1450
Mike Henbury 1450 (estimated)
Eric Jones 1450 (estimated)
Keven Lamb 1420
Rob Sims 1413
MINOR SECTION
1399 and under (playing for a copy of the book "The Art of Bisguier" by Bisguier and Berry).
Nobby George 1390
John Kooner 1368
Maha Chandar 1316
Lee Mundy 1250 (estimated)
Geoffrey Parish 1250 (estimated)
Robert Strachan 1150
Steve Dunleavy 1128
Steve Saunders 1068
Rose Saunders 970
ROUND 1 PAIRINGS:
Sam Murphy v. Eric Jones
Manoj Chandar v. Dick Meredith
Keith Gregory v. Rob Sims
Graham Stuart v. Keven Lamb
Mike Henbury v. Peter Przybycin
Maha Chandar v. Steve Dunleavy
Geoff Parish v. Lee Mundy
Nobby George v. Steve Saunders
Rob Strachan v. John Kooner
As yet unknown v. Rose Saunders
All round 1 games to be completed by Saturday 16th October.
Best regards,
Peter.