The new Ladder Tournament 2021-22 starts, Tournament organiser Sam Murphy announces.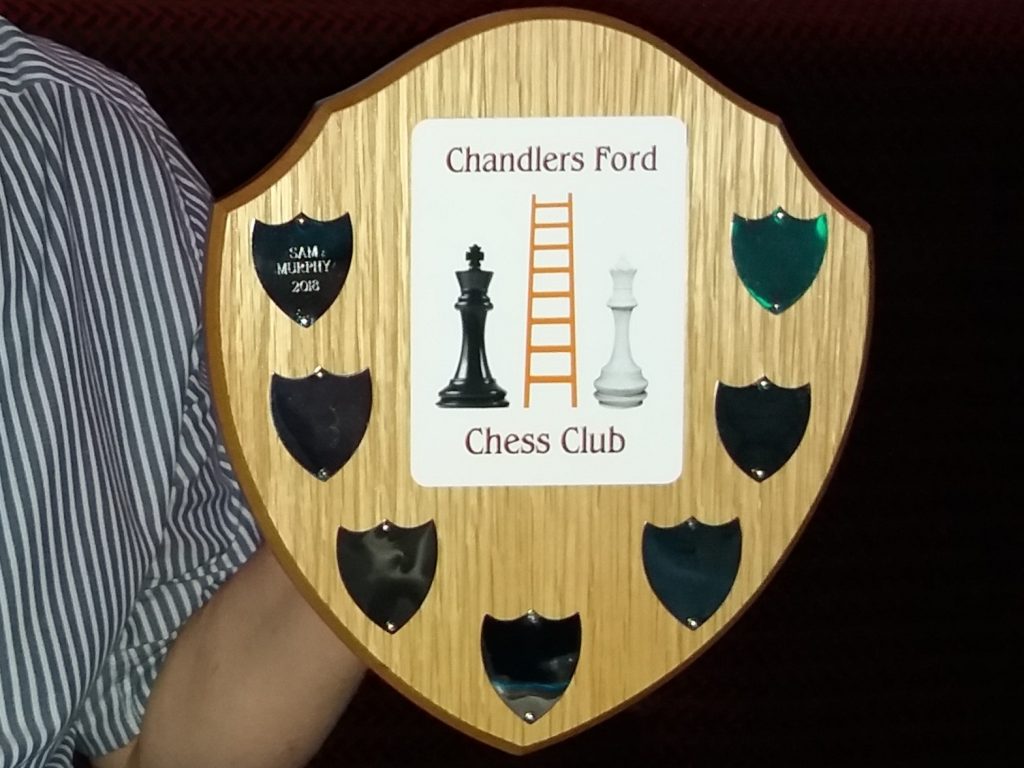 The previous Chandler's Ford Chess Club Ladders were run by Nobby George, and he adapted to the pandemic by setting up an online version of the tournament, where the games were played on lichess.org. The games in the new 2021-22 Ladder tournament, organised by Sam Murphy, will mainly be played over the board.
Sam Murphy has been very successful as a player in the previous Ladders, and he was the first to win the Ladder Trophy.
Players may challenge up to 4 places above their own step: if the challenger wins, they swap places, otherwise they stay where they are. The time control for the games is 90 minutes for each player. The challenger has the white pieces. For the full Rules, see the Ladder Tournament 2021-22 Page.
See the table on the Ladder Tournament 2021-22 Page for the latest positions. There will be regular updates to show on the table as the tournament progresses.