The club's popular Ladder Tournament has seen its numbers climb recently, and there are now 25 players in the contest. Tournament organiser Rob Sims reports on the latest games on Tuesday 26th July. The current, 2021-22 Ladder, ends on 13th September.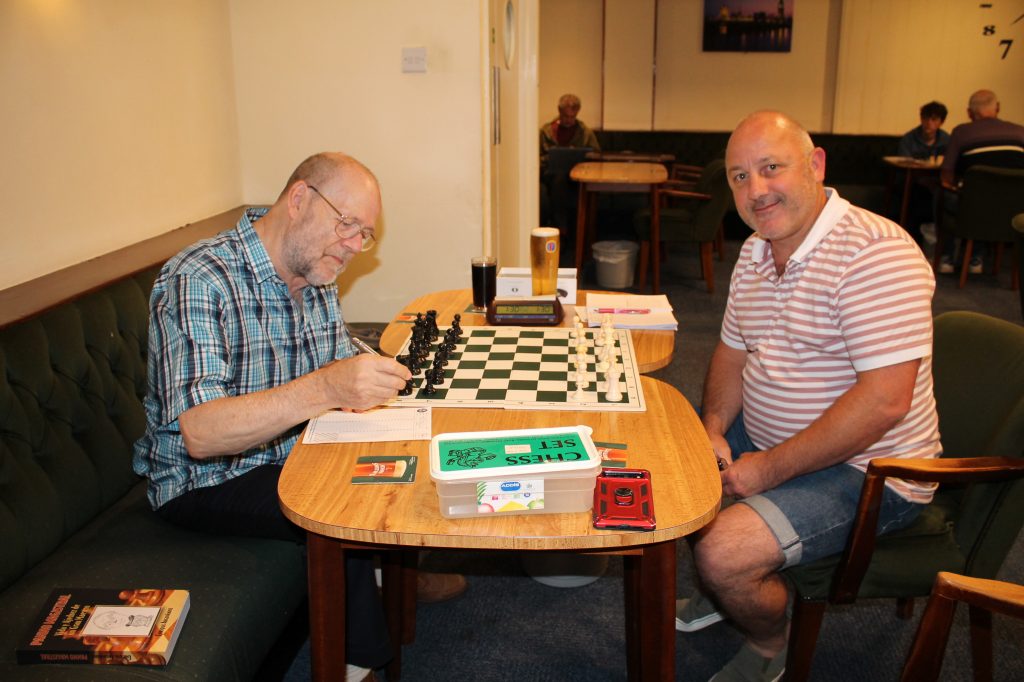 Three games were played at club on Tuesday night:-
Peter Przybycin beat Lee Mundy ( no change needed in Ladder positions)
Nobby George beat Daniel Phillips
Cary Xie beat Pablo Vidal
The last two games have resulted in Cary and Nobby moving up while Daniel and Pablo drop down.
Only 7 more club nights before the current ladder finishes on 13th September and the mini tournament to decide the winner takes place.
A new ladder will start at the end of September.
Best wishes to all,
Rob Sims
For full Ladder player positions (latest is from 28th July), see the Ladder 2021-22 Page:
Ladder rules recap
All games to be played on the clock, which will be set at ninety minutes and then played to a finish.
Players may challenge up to four places above their own step.
 If the challenger wins, he will exchange places with the loser, all other results then the positions remain the same.
The same players may not play each other again without first playing another player.   
Once a challenge is accepted neither the challenger nor the player being challenged may make or accept another challenge.
A challenge cannot be made more than seven days ahead of the game to be played.
The challenger will have the white pieces.
All games to be played over the board, other than games for Mike Henbury, which can be played online.
Please notify Rob Sims with the results of all games played.
The current Ladder will end on 13th September 2022. In previous years, after the ladder ends the two players in second and third place play each other and the winner of that game plays a final match against the player who is top, so we'll go through that process when the final ladder positions are revealed on September 13th.