Results of this week's two online club tournaments on lichess.org: the Tuesday Arena on 18th August, and the 5-round Swiss on Thursday 20th.
Tuesday Arena, 18th August 2020
Twelve of us participated in the tournament – another great turnout by club members. It was a one-hour Arena event in which players had ten minutes each per game.
Congratulations to Phil Overton who won the event. Well done too Rob Sims 2nd, and David Culliford ('djc202') 3rd.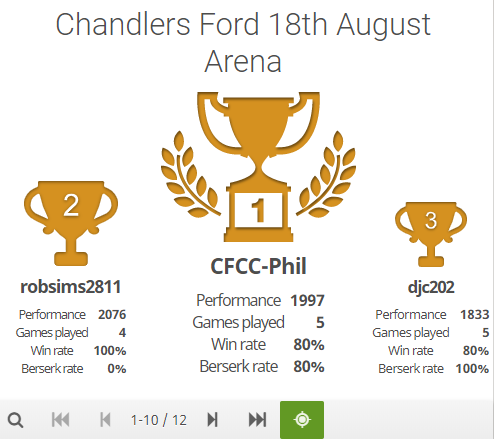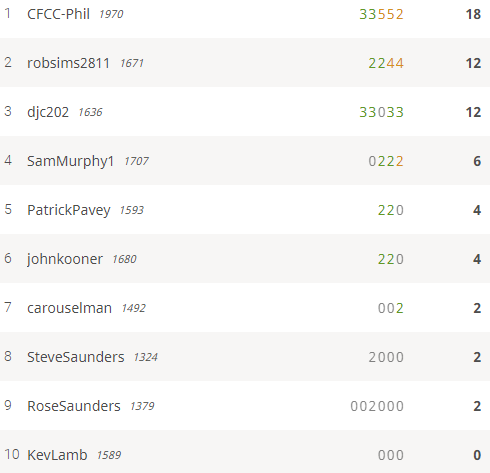 5-Round Swiss, Thursday 20th August
11 of us played in the 5-round Swiss on Thursday 20th on lichess.org, an excellent level of participation. Each Round comprised games in which players had an initial 7 minutes then 3 second increment per move.
Congratulations to Keith Gregory who won this week's Swiss with 5 straight wins in a row. Well done too Graham Stuart ('WillHeSac') who came 2nd, and David Culliford ('djc202') 3rd.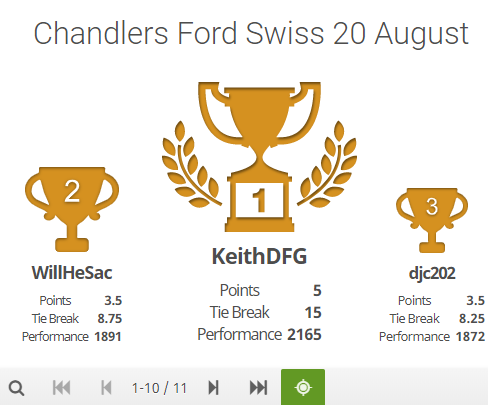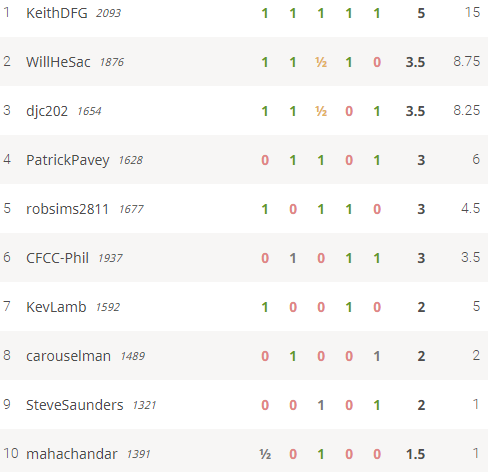 Forthcoming online Tournaments
There are two online tournament coming up. Firstly the regular Tuesday evening Arena (ten minutes per player per game in a one-hour tournament) on 25th August. Then a 5-Round Swiss on Thursday 27th August (7minutes then 3 seconds a move increment roughly equating to ten minutes per player).
Click on the buttons below to go to the tournaments: