This week: online tournament results for 29th September and 1st October; this week's tournaments; plus: a new club Tournament of standard-length (90 minutes) being set up by Peter Przybycin.
Online tournament 29th September
Twelve of us took part, another good turnout for our weekly online 'Arena' online tournament on 29th September on lichess.org. Congratulations to David Culliford (djc202) who won this week's Tournament. Well done too Sam Murphy 2nd and Steve Saunders 3rd. Steve is a regular player in these tournaments, but this was his first podium standing. Well done Steve!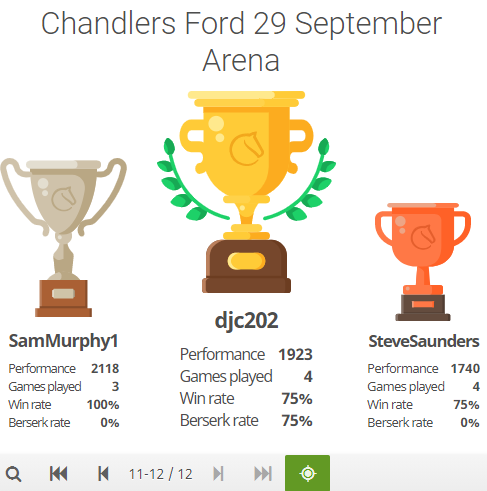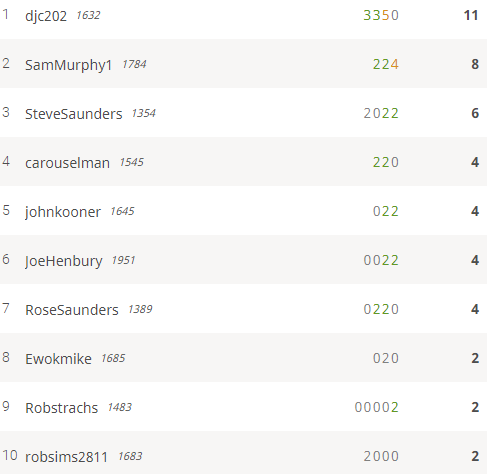 Southampton Chess League Tournament 1st October
17 of us took part in the monthly SCL Southampton Chess League online tournament on lichess.org. The monthly tournament is organised by Graham Stuart. Congratulations to Keith Gregory who won this month's tournament, and well done Diogo Ramos who was second, and Michael Singleton 3rd.
The time control of the SCL tournaments is the same as we use on our club's 5-round Swiss tournaments. Taking part is easy, join the Southampton Chess League club on lichess.org, and when the events are organised you can easily join them.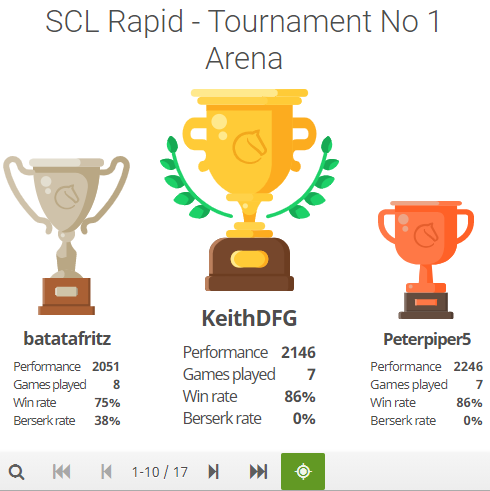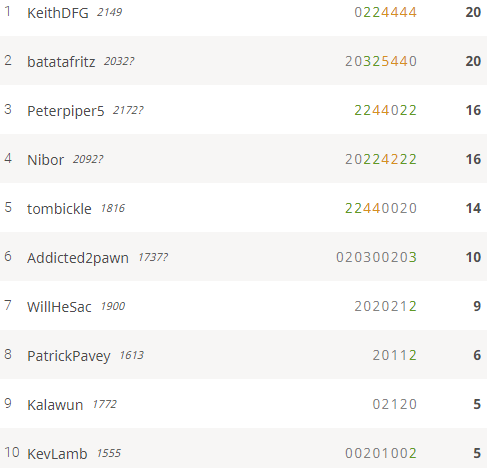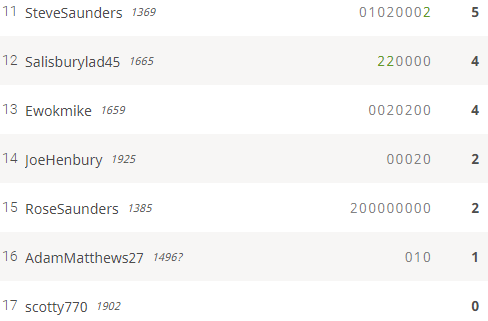 New Chandlers Ford Tournament
Peter Przybycin will be setting up a new tournament for club members. It will be online at lichess.org, and the time control will be Standard length, in this case 90 minutes. Please see Peter's message below.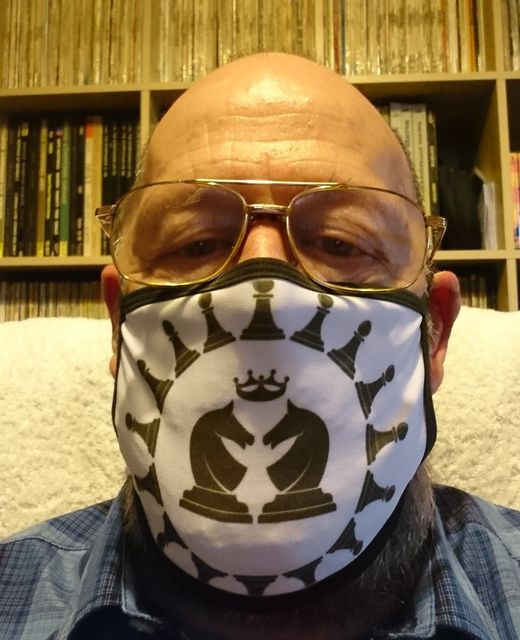 Hello all,

I am planning to run a tournament for Chandlers Ford members with an ECF grade of 1450 or less. 1450 equates to 100 in the old system.

This will be either a Swiss tournament or an all-play-all, depending on number of entries. All games to be played online using Lichess, unless by some miracle Covid disappears. Rate of play, 90 minutes each for all the moves.

There will be no trophy but the winner will receive a copy of the excellent book "Bronstein, Move By Move" by Steve Giddins.

All those who wish to enter please contact me. Closing date for entries will be Saturday 31st October.

Thank you,

Peter P.
Forthcoming online rapid play tournaments
There are two Chandler's Ford Chess Club online tournaments coming up, both on lichess.org, on Tuesday and Thursday.
Firstly the regular Tuesday evening Arena (ten minutes per player per game in a one-hour tournament) on 6th October 2020. 8pm start.
And on Thursday, 8th October, we return to our weekly 5-round Swiss tournaments. Players have an initial 7 minutes each game plus a 3-secoond increment per move (roughly ten minutes each per player). 8pm start.