Our intrepid chess explorer Steve Dunleavy and his wife Suzan visited New York in October, where they met the local street chess hustlers in Union Square. Steve tells us what happened; photos by Suzan.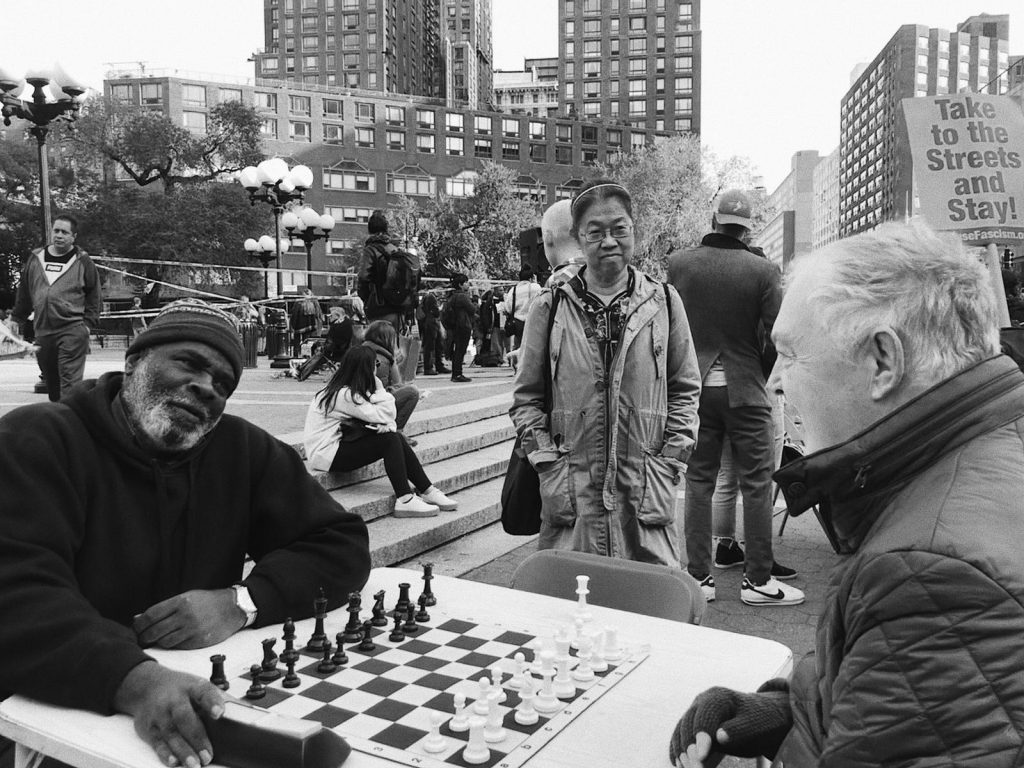 I lost 3 games against John Hill who is easily graded 100+.
I played 3 lost 3, all on the clock against the same opponent. There was an anti-Trump demo in the background. The chess player hustlers play all day every day. There are a couple of locations that they play at. I found them on YouTube. One of the games I should have won; nice chap, very knowledgeable and helpful.
Actually it was an incredible day. A "Trump Out" protest in the background and such a wealth of diverse characters….. almost as diverse as CF Chess Club
Each game costs $5 if you lose. You have to keep a very close eye on them as they can often make illegal/inappropriate moves and pass them off as a mere mistake.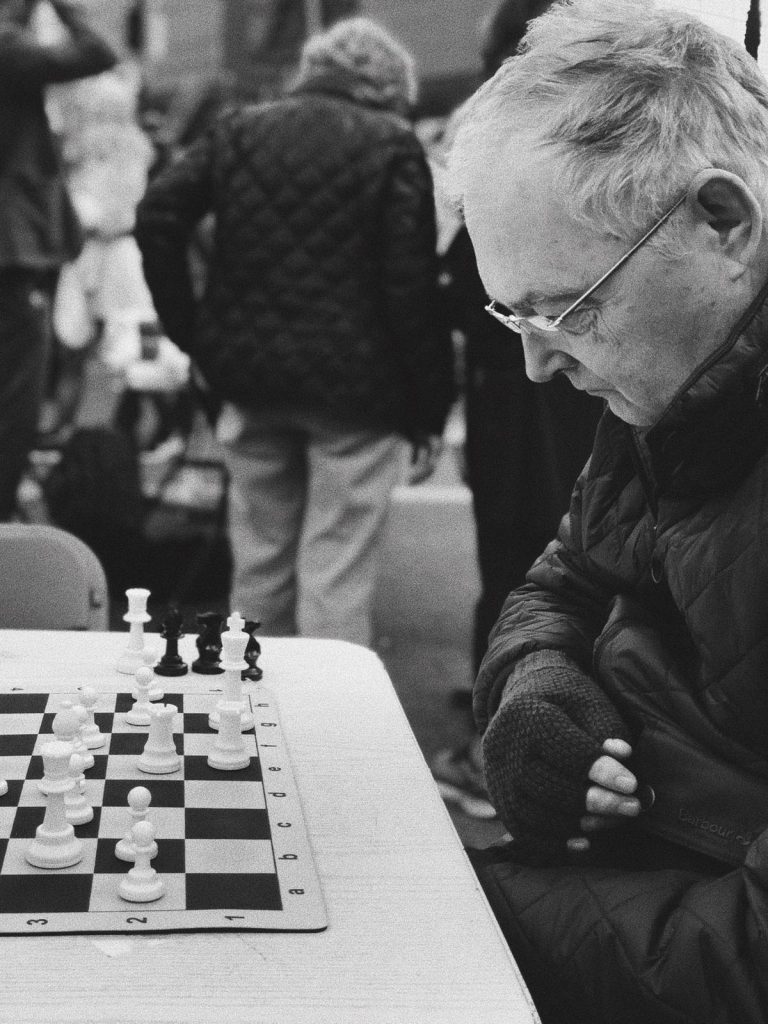 Links to some articles about Union Square chess players:
A Black and White Game: the Chess Players of Union Square