Division 4 champions Salisbury C beat bottom of division Chandlers Ford C. Malcolm Clarke reports on the match, plus Winchester D and A teams' results.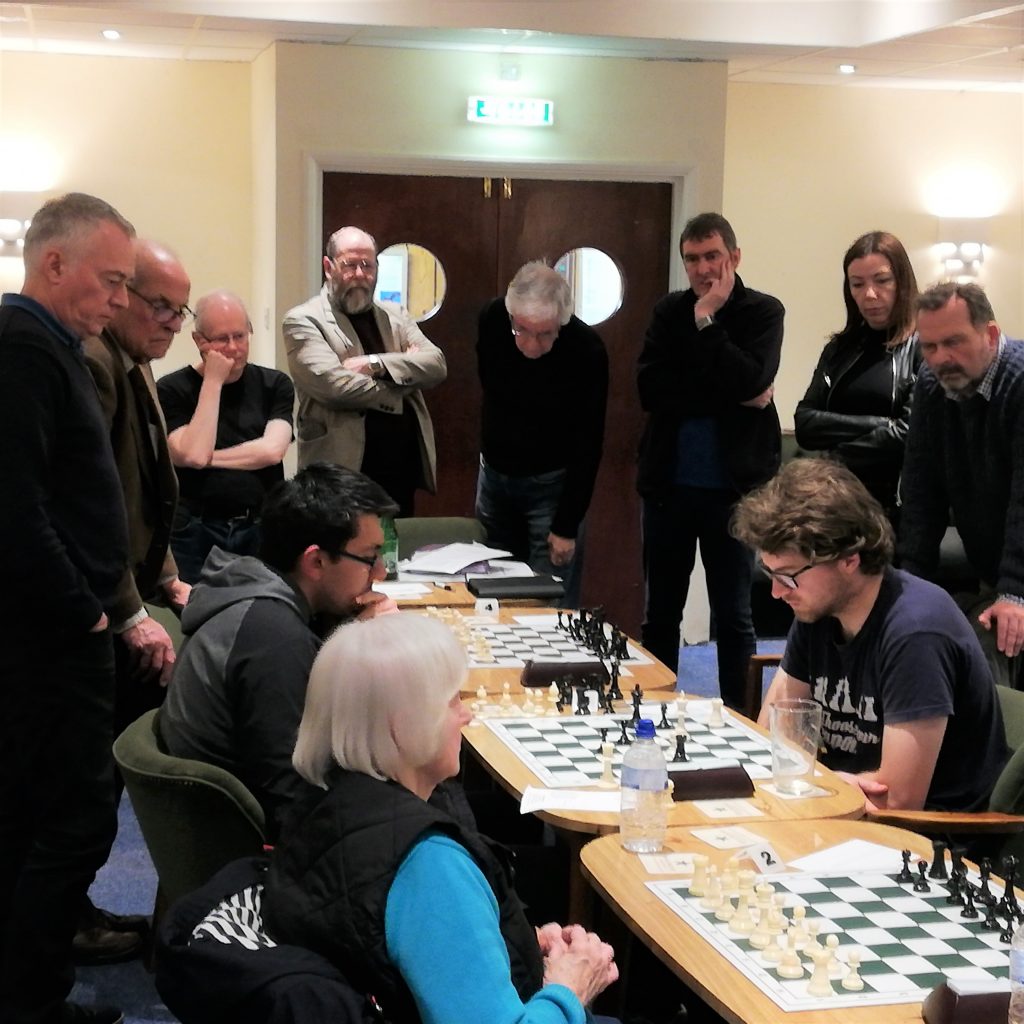 Chandlers Ford C's 3.5-0.5 defeat at the hands of division 4 champions Salisbury C meant they finish bottom of the table, but in fairness to their conscientious captain Keven Lamb he used the match to give games to players relatively new to the club or those who have not played very often in the season. This resulted in the husband and wife combination of Steve and Rose Saunders who the previous week had played on the lower boards for the D team being elevated to the top two boards and Oscar Barnes who had only previously played a match counting solely for grading purposes also being selected.
Although they all lost Oscar gained valuable experience, Steve lasted 47 moves against the experienced Amanda Jones, and in terms of time Rose's game lasted longer than Steve's. However it was James Lesniak who got the sole half point and he continued his promising start with the club. Lesniak's was the last to finish and it generated a lot of interest from those present, with at the end both him and his opponent receiving spontaneous applause from an enthused audience.
For the second successive week Winchester D took three players to an away match and were whitewashed, this time losing to Salisbury D.
Winchester A were missing board 2 Jon Barnes, but were otherwise at full strength, but they lost 3.5-1.5 to a Basingstoke team still in the running for the division 2 championship. For Winchester Mike White coming into the side on board 5 drew his game, while Lukasz Piecha won on board 2.