Castle Chess have their Fareham Congress tournament (over the board games) on 18-20 March 2022. It will be at the Lysses House Hotel, 51 High Street, Fareham, PO16 7BQ. In this article, details of the tournament, plus poetic praise for the previous Castle Chess Fareham Congress from Gillian Moore.
At the time of publishing this Post, there were 75 entrants to the Congress, a huge level of interest.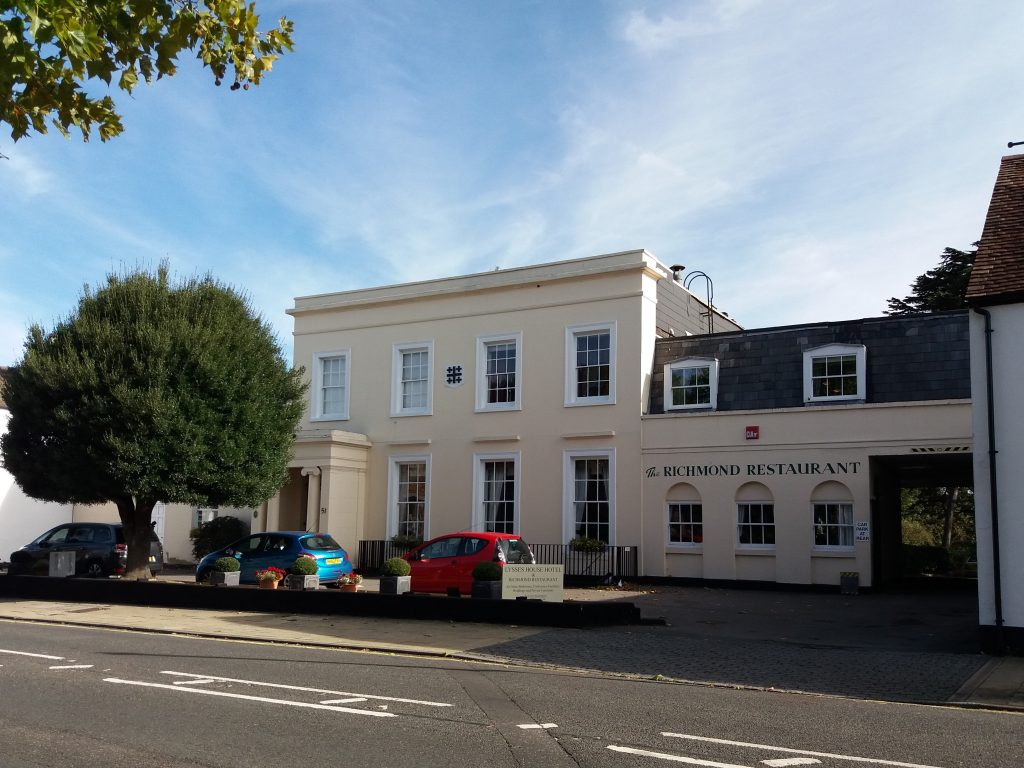 Castle Chess have run a number of Congresses (tournaments) over recent years at this pleasant venue. Until the Pandemic, they hosted two Congresses per year at the Lysses, one earlier in the year, one in the Autumn. They return to this schedule, with the Autumn congress being set as 7-9th October 2022.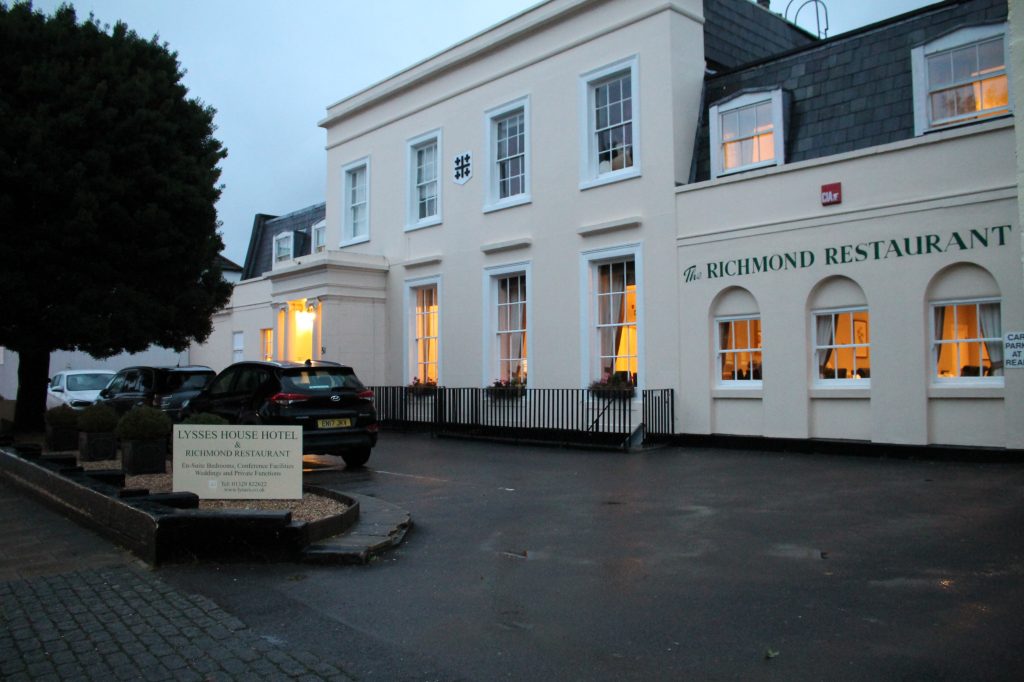 Tournament format
The format of the Congress is a six-Round Swiss: round one on the Friday evening, three rounds on the Saturday, and the last two games on the Sunday. Byes may be requested (except Round 6).
There are three sections:
Open: Under 2001 (=175 former ECF grade system),
Major: Under 1901 (=160),
Minor: under 1601 (=120).
The Congress costs £40 to enter, with a £7 discount for Juniors. Non-ECF members will need to pay £9 extra. There are also various accommodation packages – available through Castle Chess – if you would like to stay at the Lysses.
Tea and coffee will be provided for a donation.
Results of all games will be be sent to the ECF for Grading.
There will not be a Prize-giving ceremony as prizes will be sent via bank transfer, as was swiftly and successfully done in the the October 2021 event.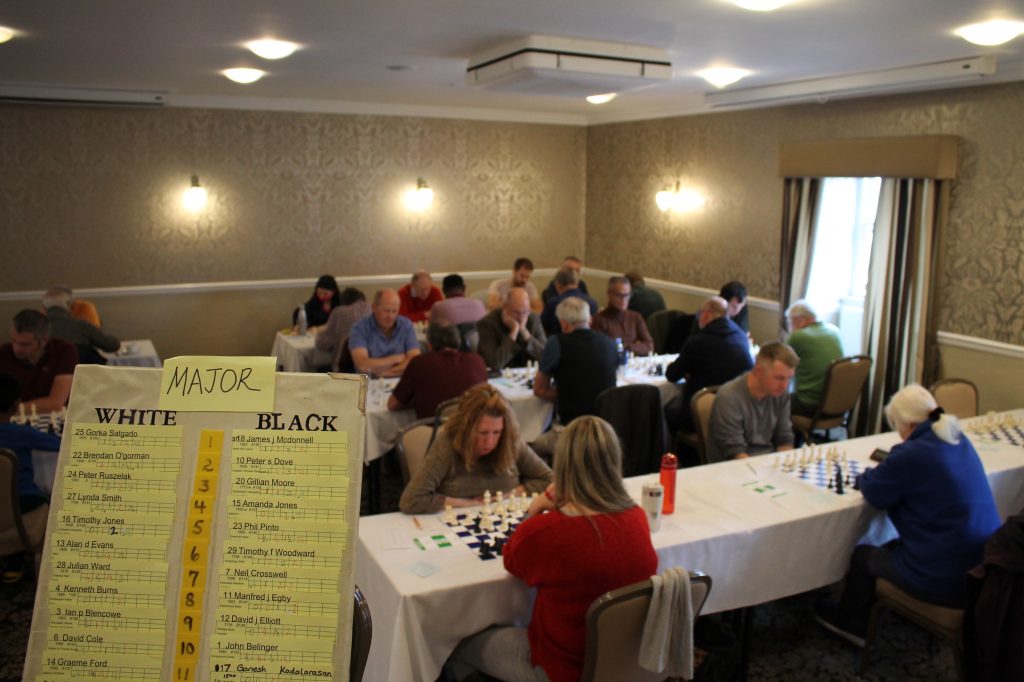 Rate of Play
The rate of play for the games is 75 minutes plus 30 seconds per move (about 3 and a half hours). All moves must be recorded throughout the game.
Photos of the October 2021 Fareham Congress
Covid
Castle Chess plan to run the event as a normal over the board weekend chess tournament.
Further information
EVENT ENQUIRIES:
Tony Corfe, 51 Borough Way, Potters Bar, Herts. EN6 3HA
Tel: 01707 661160 Mob: 07973 516718
email: tony@mrcorfe.co.uk or marc.shaw.chess@gmail.com
or Marc Shaw 07947 813303
See the Castle Chess website's Fareham Congress page: CastleChess.co.uk – 18 Fareham Congress
Poem: In Praise of Chess, by Gillian Moore
CASTLE CHESS CONGRESS
FAREHAM.
Return to over the board games
The congresses over the board
Are something I have missed,
And entering this one at Fareham
I could not resist.
Several times before, I've stayed
At the Lysses House Hotel,
Competing in the Castle Chess
At this hotel as well.
I'm coming back, and I am like
A puppy with two tails,
Which wags each time that I recall
The pleasure it entails.
For I am very overdue
For formal rated play,
But with a congress that is planned,
I'm heading soon that way
Links
Castle Chess Fareham Congress 18-20 March 2022 Page
Venue: Lyssses House Hotel, Fareham
Gillian Moore's poetry on Hampshire Chess Association website