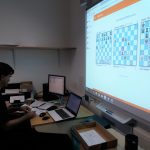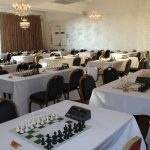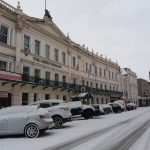 Listed below are several useful links to other chess-related websites, including the Southampton League (for fixtures and results), the English Chess Federation, various Congress (chess tournament) organisers, as well as the website of the venue at Chandler's Ford Central Club.
Chandlers Ford Central Club: the website of our venue.
Southampton Chess League for Fixtures, results and League news.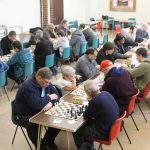 Hampshire Chess Association for local and County chess news, Clubs information, and the HCA Congress details.
English Chess Federation: join the ECF if you would like to play graded games (League, Club graded tournaments, County matches, Congresses).
English Chess Federation Grading Database to search by Club or Player.
Castle Chess Quality Congresses: friendly weekend chess tournaments at nice venues.
Docklands Chess Club: Rapid-play tournaments in Poplar, London. 6 one hour rounds one Saturday each month.
There are two very popular major Open weekend tournaments each year in Bournemouth.
Dorset Rapid-play 2019: Rapid-play tournament at Ringwood on 24th March.
Southend Easter Chess Congress The 63rd Southend Chess Congress was held at the Southend Adult Community College in Southend over Easter 2019. A very well-run event, and popular (about 100 players spread over various Sections). See the organiser Adam Raoof's website at chessengland.com
Delancey UK Schools Chess Challenge – the world's largest children's chess tournament.