Results of the club's online tournaments on Tuesday 13th and Thursday 15th April, plus the Wimborne Arena, and the Ringwood Invitational Team Battle.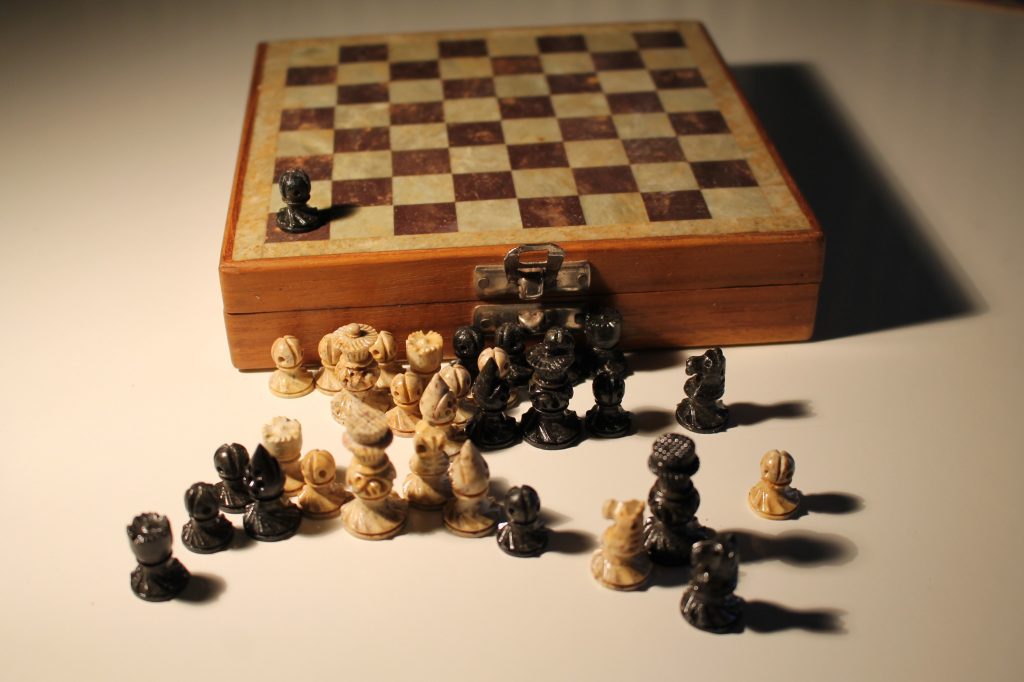 Results of club tournaments
The Club's players keep in touch during lockdown with regular online chess tournaments played on lichess.org.
Tuesday Arena: 14 of us participated in this week's Arena on 13th April, won by Graham Stuart ('WillHeSac') . Well done too Rob Sims 2nd, and John Zastapilo, 3rd.
Thursday 5-round Swiss: 12 of us played in the Chandler's Ford Swiss on 15th April. Congratulations to John Zastapilo who won all 5 of his games. Keith Gregory ('KeithDFG' on lichess), came 2nd with 4 points, whilst Mike Henbury ('Ewokmike') came third with 3 points.
Wimborne Arena
Several Chandler's Ford players participate in the weekly Wimborne Chess Club Arena Tournament. These tournaments have a time control of 20 minutes per player per game plus a 10-second increment per move. than our This week Chandler's Ford's Steve Saunders came second in the tournament, playing on top form in this week's Wimborne Arena.
Ringwood Invitational Team Battle 12th April
Six Chandler's Ford players participated in the online 'Ringwood Invitational 20 Team Battle' on 12th April: Keith Gregory, Ian Partridge, John Zastapilo, Ted Black, Patrick Pavey and Graham Stuart. Eight teams participated, and Chandler's Ford came 4th. The tournament counted the points of each team's 4 top scorers, and the time control was 5 minutes per player per game plus a 3 second increment ('Blitz' level of pace in chess time control terms), and ran for an hour and a half.
Book Prize Tournament Latest
Book Prize Tournament organiser Peter Przybycin reports one result in the event's Round 11 this week:
Steve Saunders 0 – 1 Nobby George
See the Book Prize Tournament Page for full pairings and results.