This week, results of our regular online tournaments, on 23 and 25 March, and the latest standings of the Lichess Ladder. But first, Malcolm Clarke, chess columnist for the Hampshire Chronicle, with his chess news summary.
Malcolm Clarke's Chess News Summary
Having drawn the first match between the clubs last match Chandlers Ford lost a return match to Wimborne 5-2. However whereas in the previous encounter the teams were evenly matched in terms of grading, on this occasion Wimborne were on average 20 points higher graded than Chandlers Ford over the seven boards, so the defeat was no disgrace.
Graham Stuart and Rob Sims who respectively won and drew on the first occasion, did not play this time, but Sam Murphy and Mike Henbury were victorious for the second successive occasion and both won their matches with good tactical combinations.
Henbury who really seems to be taking to online chess won the exchange and two pawns in a game that was even to that point and that was sufficient to win the game, while Murphy was able to launch a discovered attack on his opponent's queen which he could not move to a safe square and keep his knight protected at the same time and Murphy was able to win the knight and gain a decisive advantage.
All of the other games were lost, although the majority of the games were closely contested.
Malcolm Clarke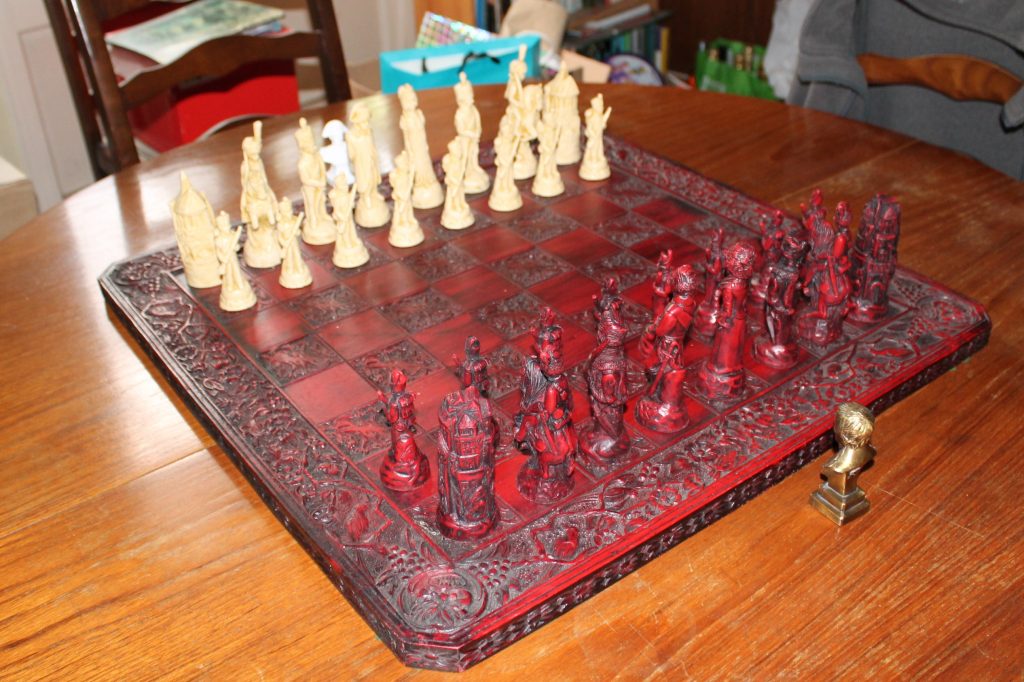 Results of regular club tournaments
Two regular club tournaments online at lichess.org.
Tuesday Arena: 15 of us participated in this week's Arena on 23rd March, a great turnout. Congratulations to this week's winner Ted Black ('MagnusPolgar' on lichess.org). Well done too Sam Murphy , who came second, and Rob Sims who came 3rd. A closely-fought tournament, the top 3 on the 'podium' scoring 10, 9, and 8 points respectively.
Thursday 5-round Swiss: 12 of us played in the Chandler's Ford Swiss on 25th March. Congratulations to David Culliford ('djc202' on lichess.org) who won this week. Well done too Rob Sims 2nd, and Graham Stuart ('WillHeSac' on lichess.org) 3rd. A closely-fought tournament, the top 3 having 4.5, 4, and 3.5 points respectively.
Bye
There was also a fascinating example of the 2 types of byes you can get in the Swiss tournaments in the first round on Thursday, as one player had a full-point bye being the player left over from an odd number of players – at that moment. But another player joined just one minute too late for the Round, was given a half-point bye. The difference is, like in over-the-board tournaments, a bye imposed upon the player (odd number of players) is given a full point, whilst a bye from the player's 'choice' (such as being late or choosing to miss a Round) is awarded half a point.
Lichess Ladder Latest
Chandler's Ford Chess Club Lichess Ladder organiser Nobby George reports 3 results this week:
Steve Dunleavy 1 Steve Saunders 0
Andrew Vagg ½ John Kooner ½
Peter Przybycin 1 Nobby George 0.
See the Ladder Page for the latest standings.