The 2021-22 Book Prize Tournament concluded this week, organiser Peter Przybycin announced. Keith Gregory is the winner of the Major, Nobby George the winner of the Minor. Both received their prizes from Peter at the end of season curry night. Congratulations Keith and Nobby!
Peter Przybycin announces the full results:
Hi All,
The Book Prize Tournament 2021-22 has now concluded.
We have known who the victors are for a few weeks now, with Keith Gregory winning the Major Section, and Nobby George winning the Minor Section. They were both presented with their prizes at the Club's recent curry night.
Congratulations again to you both.
Runner up in the Major was Graham Stuart.
Well done Graham.
Third place in the Major was taken by Mike Henbury.
Well done Mike.
This section did have a slightly unsatisfactory ending, as Eric Jones was unable to play his final two games; defaulting against Rob Sims and Dick Meredith. This means that we will never know who would have finished in last place, possibly saving my blushes!
There are a couple of significant results to report in the Minor Section.
In round 8, Maha Chandar beat John Kooner, locking in the runner-up position.
Congratulations Maha.
In their round 9 game, Maha lost to Rob Strachan, meaning that three players finished the Minor section on six points; Steve Saunders, Rob Strachan, and John Kooner.
Steve Saunders takes the third slot on tiebreak, having the lowest ECF grade of the three.
Well done Steve.
Book Prize Tournament 2021-22 Final scores:
Major section:
Keith Gregory 7.5
Graham Stuart 6
Mike Henbury 5
Sam Murphy 4.5
Manoj Chandar 4
Eric Jones 4
Keven Lamb 3.5
Rob Sims 3 (+1 default)
Dick Meredith 2 (+1 default)
Peter Przybycin 2.5
Minor Section:
Nobby George 9
Maha Chandar 7
Steve Saunders 6
Rob Strachan 6
John Kooner 6
Geoff Parish 3
Lee Mundy 2.5
Ian Parker 2.5
Rose Saunders 2
Steve Dunleavy 1
I have thoroughly enjoyed running this tournament and I look forward to the next one. I expect to be asking for entries in a couple of months, once the Kooner Cup (AKA Summer Tournament) and Dunleavy Knockout have finished.
All the best,
Peter.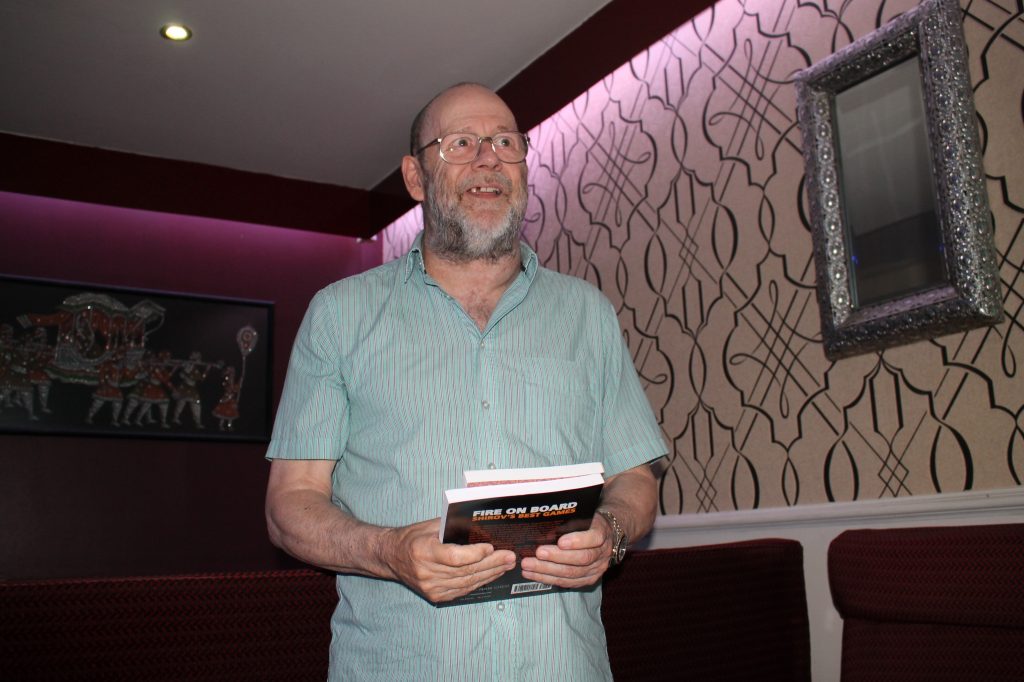 For full results of Major and Minor, all rounds, see the Book Prize Tournament Page: